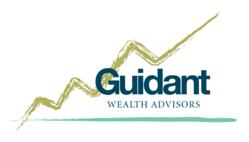 I enjoyed spending time with these bright entrepreneurial minds,
Palatine, IL (PRWEB) February 26, 2013
February 13, 2013 – Wednesday evening, at Palatine High School, Frank T. Patzke, participated in the Young Entrepreneur Academy (YEA!) C.E.O. round table discussion. Patzke was joined at the event by several local business leaders that discussed their early careers, their current leadership roles, and the importance of networking.
"I enjoyed spending time with these bright entrepreneurial minds," said Patzke. "I was impressed with their ideas and their professionalism."
Frank T. Patzke, CFP®, MBA, RMA is the founder and President of Guidant Wealth Advisors, a Registered Investment Advisory firm founded in 1993. Based in Palatine, Illinois and serving the surrounding communities including: Arlington Heights, Barrington, Buffalo Grove and a nationwide client list, the firm is comprised of eight individuals and serve over 250 clients.
The YEA! Academy is sponsored by the Palatine Area Chamber of Commerce and is a year-long program that teaches local high school students about running their own business. Students learn how to write a business plan and participate in a trade show.
About Guidant Wealth Advisors
Guidant Wealth Advisors offers responsive and highly personal financial guidance from knowledgeable and reliable professionals.

Specializing in wealth management for individuals and families with assets of one to ten million
Fee-based financial planning for investment management that is sensitive to each client's unique financial needs
Offering integrated strategies for advanced retirement planning
Providing a unique survivorship program to assist with settling estates
Securities offered through LPL Financial, Member FINRA / SIPC.
Investment advice offered through Guidant Wealth Advisors, a registered investment advisor and separate entity from LPL Financial.
# # #