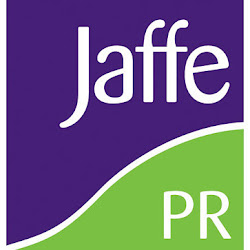 Law Firm Social Media Ethics, Regulations and Policies: The Stuff You Need To Know But Wish You Didn't Have To.
Washington, D.C. (PRWEB) February 23, 2013
Jaffe PR's Michael Webb will co-host a Legal Marketing Association (LMA) Social Media SIG webinar on "Law Firm Social Media Ethics, Regulations and Policies: The Stuff You Need To Know But Wish You Didn't Have To" at 1 p.m. CT/2 p.m. ET on Thursday, February 28.
SIG Leader Nancy Myrland, professional marketing and social media adviser to law firms, lawyers and legal marketers, will moderate the discussion with the Will Hornsby of the American Bar Association (ABA) and Jaffe's Webb as they traverse the risks and rewards of social media use in today's law firms. The discussion will include, but not be limited to:
Social Media and Client Development
Policies and Guidelines
ABA Regulations
Recent Developments in California and Florida
Free Speech, and How to Maintain its Integrity in the Law Firm Setting
The Difference Between Marketing Intent and Commercial Speech
Hornsby has served as staff counsel at the ABA since 1988 and provided support for its Commission on Advertising from 1990– 2002. He has written an array of materials including books, white papers and law review articles, notably Marketing and Legal Ethics: The Boundaries of Promoting Legal Services, published by the ABA Law Practice Management Section. Hornsby continues to be the go-to guy for LMA members and legal marketers worldwide who have questions or concerns about ethics and legal marketing.
Webb is senior vice president, Business Development and Public Reputation, at Jaffe PR and a former in-house AmLaw 200 legal marketer who offers his clients 21 years of valuable experience in media and public relations, marketing, business development, communications and advertising. Before joining Jaffe PR, he owned his own advertising agency. Webb is a frequent speaker and author on various communications and business development topics. His strengths lie in helping firms develop business opportunities and implement targeted communications activities.
Myrland is a former marketing professional with Time Warner who now specializes in helping firms and companies grow their business by strengthening relationships with their clients through the strategic use of social media.
The webinar is complimentary. Parcipants are asked to sign up via the webinar's designated GoToWebinar Registration Page.
About Jaffe PR
Jaffe PR is a complete Public Reputation resource, devoted primarily to law firms, legal associations and vendors to the legal market. Legal Brand Journalism,™ including media relations and content development.