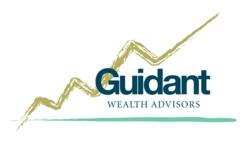 I am honored to be included among the advisors who have earned CFP® designation.
Palatine, IL (PRWEB) February 26, 2013
Tony DiMaso has obtained his CERTIFIED FINANCIAL PLANNER™ (CFP®) designation, a distinguished designation in the financial services industry awarded to financial advisors who have met strict standards for experience, knowledge and ethical conduct.
"Financial advisors and clients respect the CFP® certification because it designates advisors who have demonstrated a thorough understanding of financial advising and a commitment to conducting business at a high standard," said DiMaso. "I am honored to be included among the advisors who have earned CFP® designation."
DiMaso is a financial advisor at Guidant Wealth Advisors in Palatine. He has been helping clients pursue their financial goals for over 17 years. DiMaso is a graduate of DePaul University with a Bachelor's degree in Finance.
CERTIFIED FINANCIAL PLANNER™ certifications are awarded by the Certified Financial Planner Board of Standards Inc. To qualify for certification, advisors must complete the CFP® Board-Registered Education Program and pass the CFP® Certification Examination, a 10-hour test to assess their ability to apply financial planning knowledge to client situations. They must also have at least three years of work experience in a qualifying area of the financial planning process and pass the CFP® Board's Fitness Standards for Candidates and Registrants. The screening process is rigorous to ensure only the most qualified candidates achieve the CFP® designation.
To find out more about the CFP® designation and the certification process, visit the Certified Financial Planner Board of Standards' website at http://www.cfp.net.
About Guidant Wealth Advisors
Guidant Wealth Advisors offers responsive and highly personal financial guidance from knowledgeable and reliable professionals.

Fee-based financial planning for investment management that is sensitive to each client's unique financial needs
Offering integrated strategies for advanced retirement planning
Providing a unique survivorship program to assist with settling estates
Specializing in wealth management for individuals and families with assets of one million to ten million
Securities offered through LPL Financial, Member FINRA / SIPC.
Financial Planning and investment advice offered through Guidant Wealth Advisors, a registered investment advisor and separate entity from LPL Financial.
# # #