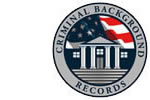 Background checks can help mitigate some of the risk involved in having visitors on campus as well as volunteers.
Waltham, MA (PRWEB) February 25, 2013
In the aftermath of the recent Sandy Hook Elementary tragedy in Newtown, Connecticut public debate runs rampant in regards to preventing such an event from reoccurring. At the forefront of the conversation are background checks, especially in respect to gun sales.
In addition another conversation is taking place in regards to background screening visitors to schools and volunteers that work within the school, as well as with employees.
Adam Almeida, CEO and President of CriminalBackgroundRecords.com said recently: "The debate about the breadth and scope of background screening in schools is valid. It is an obvious concern in light of the recent Newtown tragedy. Background checks can help mitigate some of the risk involved in having visitors on campus as well as volunteers. CriminalBackgroundRecords.com can assist any educational organization, from public to private, in developing a thorough background screening program."
On-line news reports suggest that school districts are taking action in regards to developing and/or expanding their background screening capability.
As reported in an online article from the Chicago Tribune (Feb. 4, 2013) District 157 has added background checks for all visitors to three elementary schools as a direct result of the Newtown shootings. http://articles.chicagotribune.com/2013-02-04/news/ct-tl-0207-tinley-district-157-security-checks-20130204_1_background-checks-databases-scanners
In Indianapolis, Indiana, as reported on wlfi.com (Jan. 25, 2013), a proposed bill will expand background checks on school employees:
The bill would require a national criminal history background check. For example, if somebody has a criminal record in another state, it will show up when they go to apply for a teaching job in Indiana. http://www.wlfi.com/dpp/news/local/proposed-bill-could-expand-backgrounds-checks-on-school-employees
This bill will expand the requirements of background screening on current teaching applicants.
"It has usually been an Indiana criminal history check. We have found in a couple of recent cases, that the teachers have come from another state and that background did not follow them into our state..." . http://www.wlfi.com/dpp/news/local/proposed-bill-could-expand-backgrounds-checks-on-school-employees
In the community of Germantown, Wisconsin the Newtown tragedy has invoked a thorough review of their school security procedures and protocols.
"We want to be working with a very comprehensive plan so that we can address safety and security ... Some people might feel inconvenienced or even slighted by some of the (recommended) changes, but it's important that we put the protection of students, staff and others first." (Jan. 25, 2013) http://www.germantownnow.com/news/germantown-officials-plan-security-changes-lf8d3as-186978251.html
A key component to their security systems are background checks for volunteers.
As an outcome of the Sandy Hook Elementary shooting positive action is taking place. Schools are implementing visitor background checks while others are expanding policies already in place. And others are expanding their practices and procedures with background screening for new employees.
But there is always more that can be done.
While the Federal government continues their debate over gun control and background checks as a part of weapons permitting process, groups and organizations, including schools, are becoming more diligent in maintaining a current and forward-looking security measures.
Almeida suggests: "Background checks including criminal background checks must be a key component in mitigating risk, specifically with children. In hiring practices for teachers as well as utilizing volunteers, thorough background checks are critical."
Typical components of a background check may include:

Criminal Histories - These should include all counties of resident for a given applicant.
Nationwide Criminal Check - This report will pull data from a national database that could uncover issues occurring outside a specific state of residence.
Sex Offenders Registry - This data search should include both state registries and national registries.
As more and more educational organizations review their security policies in the aftermath of the Sandy Hook Elementary shooting they should evaluate their background screening policy. A thorough security protocol combined with a solid background screening policy will mitigate risk to children.
CriminalBackgroundRecords.com is a nationwide provider of background screening information. They work with organizations of all sizes and can assist schools and childcare providers get the information required when hiring employees or utilizing volunteers.