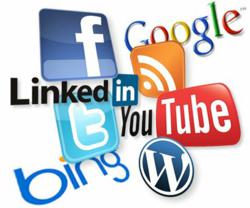 The launch of our brand new website design and development services show how serious we are about building a dedicated professional services marketplace for small businesses
Phoenix, AZ (PRWEB) February 22, 2013
Late Friday afternoon, The Host Group founder and CEO Doug Davis announced the launch of a monthly maintenance program for all existing and new website design clients.
"Some of our clients simply don't have enough hours in the day to spend time updating their own websites. We understand that time is precious commodity to business owners, and we made the decision to offer a low priced alternative and offer a real solution' said CEO Davis
Earlier this year, The Host Group launched a brand new custom website development service as a compliment to it's premium hosting services. The company has been in business since 1998 with literally thousands of clients in both the United States and Canada. This addition of a monthly maintenance service is certain to solidify The Host Group's reputation in the digital services industry as an elite provider and design service.
With several website design packages to choose from, clients of The Host Group are now able to give their outdated and/or antiquated websites a complete facelift. With a team of experienced WordPress developers on staff, and the addition of a recent satellite facility in northern California, The Host Group continues to grow as a legitimate force in an extremely competitive industry.
Management at The Host Group firmly believes that their web design services will be a tremendous boost to business owners who need to have a fully scaled E-Commerce website or simply want to establish a digital signature. "The launch of our brand new website design and development services show how serious we are about building a dedicated professional services marketplace for small businesses, including a variety of new options for our growing client base."
Equipped with custom logo design services, original content writing, and premium social media development, web design is a critical part of the one-stop services. The Host Group offers small business owners and entrepreneurs complete solutions for website design and marketing.
For more information, simply visit http://www.thehostgroup.com , or contact Doug Davis directly at (800) 537-9414