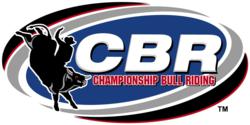 (PRWEB) February 25, 2013
Twenty-one years ago, The Tuff Hedeman Championship Challenge Bull Riding provided the foundation for what has become a multi million dollar sport. On April 6, the legendary bull rider brings his event to Cowtown Coliseum in the historic Fort Worth Stockyards.
At this year's 21st anniversary event, Tuff Hedeman will once again bring the toughest bulls to match up with the best cowboys on the Championship Bull Riding (CBR) Tour. Tuff Hedeman is a 4-time world champion bull rider, and he knows about producing top-notch events – the Tuff Hedeman Championship Challenge has been voted the worlds' best bull riding 9-times.
This year's event will have a new format that has been implemented by the CBR. Fans will get to see the top riders compete three times in one night. The progressive event features their 24 top bull riders in round one, 12 high scores advancing to round two, and the finals will have the top four riders, against the toughest bulls.
This will be the 6th stop on the 2013 CBR tour, which culminates with the finals in Cheyenne, Wyoming this July. Three-time World champion bull rider J.W. Harris will be among the competitors along with reigning PRCA World Champion Bull Rider Cody Teel. Teel is leading the CBR point standings after 3 wins already this year. For more information about Championship Bull Riding visit http://www.cbrbull.com.
Tickets for The Tuff Hedeman Championship Challenge Bull Riding and on sale NOW at http://www.ticketmaster.com or at Cowtown Coliseum 817-625-1025.
Who: The Best Bulls and the Best Bull Riders. Produced by 4-time World Champion Bull Rider Tuff Hedeman
What: 21st Anniversary Tuff Hedeman Championship Challenge Bull Riding
When: Saturday, April 6th, 8 pm
Where: Cowtown Coliseum in the Historic Fort Worth Stockyards
121 E. Exchange Avenue, Fort Worth, TX 817-625-1025
For more information
Pam Minick pam(at)billybobstexas(dot)com
or
Katherine Kolstad katherine(at)billybobstexas(dot)com