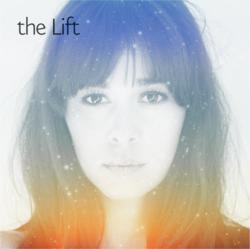 "This song is a gem."
- Kings of A&R
Los angeles, CA (PRWEB) February 26, 2013
Los Angeles based Duo The Lift announces Spring release for debut self titled EP. "The Lift" was recorded at the world famous House of Blues Studio in Los Angeles and includes musical contributions from Matt Chamberlain (Eric Clapton, John Mayer, Frank Ocean), Patrick Warren (Taylor Swift, Lana Del Rey), produced by Michael Feingold (Erykah Badu, John Legend) and mixed by Aris Archontis (Miley Cyrus, Selena Gomez).The Lift's debut EP elevates and restores contemporary pop songwriting to its classic glories with rich eloquence, melodicism and emotionality, plus an immediately alluring chart-bound ear appeal.
The Lift is a collaboration between Davy Nathan, piano player and music director for Christina Aguilera, Toni Braxton, Colbie Caillat and Simon Cowell's X-Factor and Amber Ojeda, singer/songwriter, placements on VH1, ABC, Bravo, Oxygen, The Style Network and former contestant on Bravo's "Platinum Hit". Together the two create a haunting tapestry of piano and percussion driven songs, sure to pull at the hearts of all who listen.
The groups lead single "Lost in The Middle" is already garnering attention from bloggers and YouTube viewers alike click here for a free download of the group's debut single.
Recent Reviews
"As individual artists, Amber Ojeda and Davy Nathan are absolutely stellar. However, when combined, the efforts of what these accomplished singer/songwriter(s), create is enough to move you from wherever you're at."

A.L. Roberts | Music, WBM First Look
"The Lift ( Davy Nathan (Christina Aguilera, Toni Braxton) & singer Amber Ojeda) deliver a standout end-of-the-movie-credits-are-rolling ballad with "Make Me Believe", the third track off their s/t EP. We are into it."

"The Lift. This duo became a Kings favorite after listening to the track 'Lost in the Middle'. This song is a gem."

Contact:
Sharon Holleran
A&R Management
310-270-8835