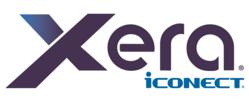 Reston, VA (PRWEB) February 27, 2013
On April 20, 2010, the Deepwater Horizon exploded off the coast of Louisiana, killing 11 people and causing the largest accidental marine oil spill in the history of the petroleum industry. This catastrophic event resulted in the filing of thousands of lawsuits by over 116,000 businesses and individuals whose livelihoods were adversely impacted. The five states on the gulf (Louisiana, Mississippi, Alabama, Florida and Texas) also sued BP over the damage to their environment and economies.
Running in parallel with the traumatic emotional, financial and environmental impact the oil spill created were the resulting legal ramifications and specifications needed to fulfill them. The challenges associated to litigating multiple issues involving geographically dispersed case teams were paramount.
The extensive volume of documents, technical requirements and flexible scalability needed to manage an evolving case of this magnitude required an extremely powerful, easy-to-use, web-based software solution.
iCONECT REVIEW PLATFORM – SELECTED AS OPTIMAL SOFTWARE SOLUTION
One of iCONECT's worldwide hosting providers, Avansic: E-Discovery and Digital Forensics, was chosen as the Plaintiffs' Steering Committee's eDiscovery and litigation support consultants to assist in defining the optimal litigation support and business processes. Following extensive analysis of several legal review software platforms across multiple criteria, iCONECT was selected as the optimal software solution to handle the massive, complex workload.
With 300+ reviewers from 90 law firms requiring access, the company's software proved to be a solid, scalable solution to help hundreds of attorneys in multiple locations review, manage and utilize billions of documents involved in the landmark case.
Selection criteria included in the decision included some of the following critical requirements:

Expansive Scalability – iCONECT's software enabled reviewers to view, analyze, manage and scale to handle literally billions of relevant pages in a broad range of data formats
Optimal Performance - iCONECT's software enabled reviewers to manage very aggressive timelines to ensure all relevant documents were reviewed, coded and funneled to attorneys
Streamlined Workflow Management – iCONECT's software enabled hundreds of geographically dispersed review teams, experts and attorneys with their own individual workflows and styles to have concurrent access to the database, export and print documents outside the review system
Maximum Security Protocols – iCONECT's software enforced strict privilege and confidentiality protocols necessary to enable multiple parties with various access rights and permissions to access, use and manage diverse sets of data
Minimal Legal Review Costs – iCONECT's software, infrastructure, processes and services provided the most cost-effective solution to manage the huge caseload
Exemplary Support – iCONECT's customer support team provided the highest standards, most experienced people and best response times to manage the people, processes and technology
CASE RESULTS USING ICONECT SOFTWARE SOLUTION
As confirmed with Ian Campbell, iCONECT Co-Founder and Chief Business Development Officer, iCONECT's involvement in the extensive BP Oil Spill case provided solid affirmation for the review platform software. The sheer magnitude and volume of records involved in the case were staggering. As expected, the iCONECT software platform provided a flexible, accurate and scalable solution to help hundreds of reviewers manage what turned out to be one of the largest electronic discovery litigation cases in US history.
To read more about how iCONECT's review platform was utilized to solve the critical and technical process challenges of the BP Oil Spill litigation, please click here.1
To learn more about iCONECT, visit http://www.iconect.com and follow us on Twitter or LinkedIn.
1 Complex Multidistrict Litigation: BP Oil Spill Plaintiffs Employ iCONECT nXT, International Data Corporation (IDC), IDC #239097, Volume 1: Buyer Case Study, October 2012.
ABOUT iCONECT DEVELOPMENT, LLC
iCONECT Development, LLC is a global market leader and the first to provide a combination of innovative eDiscovery software products, client support services and strategic partnership programs to empower litigation professionals within the legal industry to maximize financial returns, minimize costs and streamline processes.
As early innovators of eDiscovery review software since 1999, and with the recent release of its revolutionary web-based, XERA eDiscovery Review Platform, iCONECT continues to raise the bar for the advancement in new technologies through a genuine, consultative approach with legal service providers (LSPs), law firms, government agencies and corporations across multiple markets. iCONECT's worldwide corporate headquarters are based in Reston, VA (Washington, D.C.) with satellite offices in Los Angeles, California and London, Canada.