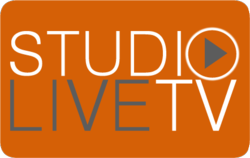 Online yoga class participants will be able to earn from spiritual leaders and saints--as if they were actually at this unsurpassed International Yoga Festival 2013 event in person
New York, NY (PRWEB) February 25, 2013
StudioLiveTV has been given full access to film classes and events at the International Yoga Festival which will take place March 1- 7 2013 in Parmarth Niketan Ashram, in the lap of the Himalayas, India. A truly unprecedented event, StudioLiveTV will film Festival classes and events in order to provide online yoga classes and access to event highlights to yoga enthusiasts long after the annual event has concluded online and on-demand.
Due to limited Internet access StudioLiveTV cannot stream classes, but within a week of the close of the Festival, the company will be offering many of the classes, lectures, ceremonies and Kirtan concerts online for all yogis to take in, participate and enjoy. The online yoga classes and events filmed at the International Yoga Festival 2013 by the StudioLiveTV crew will be unscripted and unedited, and will be available for a small fee (per class). A StudioLiveTV representative also noted that the producers of the Festival will also offer some classes and the event documentaries at no charge.
Online yoga class and Festival event participants will be able to immerse themselves in the serenity of the surroundings, and the joy of the experience—without the travel. The International Yoga Festival 2013 classes will be taught by world-class instructors practicing multiple styles of yoga including Kundalini, Power Vinyasa, Lyengar and Kriya. Online yoga class participants will be able to earn from spiritual leaders and saints--as if they were actually at the International Yoga Festival 2013 event in person; yogis will be able to take part in all the divine words and Satsang via StudioLiveTV.
For further details or to register to take online yoga classes go to: http://studiolivetv.com/internationalyogafestival2013. Online yoga classes and event content will be available mid-March 2013 or follow StudioLiveTV on: Facebook, Twitter, Google+ (new), Pinterest (new) and Instagram (new) to stay up-to-date with the StudioLiveTV crew during filming.
About StudioLiveTV
StudioLiveTV brings live fitness club and studio and group exercise classes to the Web, streaming or on demand. Participants can simply log into the StudioLiveTV portal of their favorite club or studio with any internet device to catch up and take class via a live stream or video--of a favorite and "real, actual" class--anytime, anywhere. Working individually with fitness clubs and studios to host videos of classes (on class schedules) that have been previously streamed and or filmed, StudioLiveTV maintains and continues to build a large fitness class library that is fresh and up-to-date, and constantly updates club and studio member subscribers as new classes are available. StudioLiveTV brings subscribers the real life classes, unscripted and unedited.