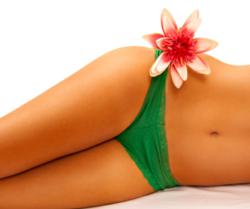 In terms of satisfaction, patients reported almost universal satisfaction with the outcomes of the procedure
San Francisco, CA (PRWEB) February 28, 2013
Dr. Usha Rajagopal, the board certified plastic surgeon behind the San Francisco Plastic Surgery & Laser Center, has released a white paper with research results from an outcomes survey given to labiaplasty patients at her office between November 2007 and October 2008. Patients receiving individualized surgical procedures reported high satisfaction with the procedure and an improvement in self-esteem, despite the fact that labiaplasty remains controversial.
Labiaplasty is a cosmetic surgery performed on the labia minora or labia majora, the external tissue structures that surround the vagina. It is a simple, outpatient procedure done to reduce the size or improve the symmetry of the labia, and it is also called vaginal lip reduction, labia rejuvenation, or labia reduction. The procedure is controversial because of the lack of information on long-term side effects.
Dr. Rajagopal believes that outcome studies like the one done at San Francisco Plastic Surgery and Laser Center provide valuable information as to the safety and satisfaction of this surgical procedure.
The study was conducted on all patients undergoing labiaplasty between November 1st 2007 through October 31, 2008, a total of 52 patients were included. All patients completed a first survey, prior to surgery, which collected information on their motivation for seeking labiaplasty and the importance of potential influences on their decision to seek plastic surgery (such as the media, their sex life, or the physical changes they had experienced since having children). Although 23 patients were lost-to-follow-up at the one-month post-surgery survey administration, the patients completing the second survey provided information about their satisfaction with the procedure, changes in self-esteem and function, and the recovery period.
Most women (75%) seeking labiaplasty at Dr. Rajagopal's clinic did so for both cosmetic and functional reasons, citing things such as sexual discomfort, poor body image, difficulty wearing certain clothes, and other emotional and physical problems. The rest were almost evenly split between only cosmetic and only functional reasons, although nearly every patient cited an emotional component to her decision to seek surgery, such as confidence and self-esteem.
In terms of satisfaction, patients reported almost universal satisfaction with the outcomes of the procedure at the one-month follow-up (during an office visit or through a mailed survey). The average satisfaction rating with the outcome of the procedure was 9 on a 10-point scale. Although satisfaction with the recovery process was slightly lower, with an average rating of 8.25 on a 10-point scale, not all of the respondents had completed the recovery period at the time of the post-surgery survey. Nearly all patients also reported an improvement in self-esteem and body image following the surgery. All 29 patients who answered the follow-up survey said they would recommend the procedure to friends.
Dr. Rajagopal's survey of labiaplasty patients confirms other research that has also found high rates of patient satisfaction and substantial post-surgery improvements in body image and self-confidence. Dr. Rajagopal believes the self esteem and aesthetic goals achieved from labiaplasty surgery combined with very low complication rates are appropriate clinical end points just as for any other plastic surgical procedure.
This study represents only one type of cosmetic surgery procedure performed by Dr. Rajagopal at the San Francisco Plastic Surgery & Laser Center. Dr. Rajagopal also specializes in breast augmentation, body contouring, and facial surgery, as well as cosmetic dermatology, and laser procedures for hair and tattoo removal. All procedures are performed in the privacy and comfort of Dr. Rajagopal's office or surgical center.
Dr. Rajagopal completed medical school at Southwestern Medical School at Dallas and a Fellowship in Plastic Surgery at University of California at San Francisco. She has received considerable media attention for her plastic surgery skills, with interviews and television segments on programs such as Body Beautiful, ABC News, and Eye on the Bay. Her body image improvement techniques have also been discussed in publications such as the San Francisco Chronicle and Marie Claire. Dr. Rajagopal is certified by the American Society of Plastic Surgeons and has over 17 years of experience in cosmetic surgery and related procedures.