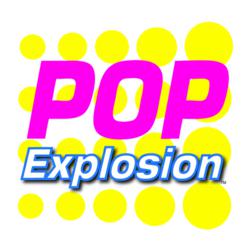 After our first sell out we were bombarded by companies in the tween/teen category who wanted to use POP Explosion as a branding opportunity for their products."
(PRWEB) February 25, 2013
When: Saturday, March 2nd, 2013, 4:00pm – 8:00pm
Where: Gramercy Theatre 127 East 23rd Street New York, NY
What: The POP Explosion Tour (http://www.POPexplosionTOUR.com), presented by Popchips and Popstar Magazine is a interactive teen music festival that combines some of the countries top up-and-coming artists while focusing on a no bully message. Attendees get an opportunity to not only watch a great concert but also get up close and personal with their favorite performers. Gift bags, meet and greets and social media contests that happen while the acts are performing make this not just a show but an event. Due to the fast rising popularity of the Red One (Lady Gaga, J.Lo, Pitbull) produced boy band Midnight Red headlining, the event is growing faster than anticipated. Mega talent agency CAA (Justin Bieber, Kanye West, Brittany Spears, Mariah Carey, Justin Timberlake and more) is now representing Midnight Red.
Dates that have already been announced are June 22nd Orlando, FL, June 29th Atlanta, GA, June 30th Boston, MA and July 13th Toronto, Canada. Additional dates in Los Angeles, Chicago, Dallas, Minnesota, Phoenix, London UK, Paris France, Mexico and more are to be announced soon.
POP Explosion was the brainchild of Paris D'Jon, manager of Midnight Red and CEO of HYPE! Projects. "The event instantly sold out its initial show in Los Angeles and was just supposed to be a platform to showcase Midnight Red says D'Jon. When I managed 98 Degrees and Jessica Simpson there where an abundance of opportunities for young artist to perform. Unless your name is Justin Bieber, Taylor Swift or One Direction your options are few and far between now. I wanted to create something that was directly targeted to the teen market and to use as a vehicle to give young artists a real place to perform instead of just making videos on YouTube. After our first sell out we were bombarded by companies in the tween/teen category who wanted to use POP Explosion as a branding opportunity for their products."
The March 2nd show at the Gramercy will feature artist from shows such as The Voice, X-Factor, Disney, The Next, Degrassi and more.
Artist confirmed for March 2nd are Midnight Red, Blush, Jillian Jensen, Ryan Ochoa, Brandon and Savannah, Daniel Kelly, Raquel Castro, Karl Wolf, P.Sanders, Skye Stevens, Lexxi Saal, Simplicity, Dakota Bradley, Frankie Zulferino and Mood.
Sponsorship packages, ticket info and vendor applications can be found through the official festival website at: http://www.POPexplosionTOUR.com
###