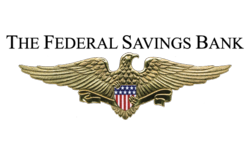 Existing-home sales for January were 9.1% above what they were for January 2012
Chicago, IL (PRWEB) February 23, 2013
Rising home prices have resulted in a seller's market. According to the a report by the National Association of Realtors, prices continued to rise through January and remained above prices seen in 2012. The Federal Savings Bank sees this moment as opportune for first-time homebuyers.
Rising home prices have developed into a seller's market where every region in the country except the West saw an increase. The report said existing-home sales for January were 9.1% above what they were for January 2012.
The Federal Savings Bank has reported before that the rise in home prices has been partly due to a decrease in housing inventory. Other reasons include, homeowners have been able to refinance and wait for their home value to rise, another reason are decade low mortgage rates across all states. As The Federal Savings Bank is seeing an increasing amount of loan applications, more bids are being placed on homes, thus rising their values even further.
The bank reports that mortgage applications are on the rise signifying healthy demand to buy homes. First-time homebuyers should apply for sub 4% loans as these low rate will not remain subdued forever. The Federal Reserve has already hinted at raising rates later in the middle to end of year. Veterans who are interested in buying a home should take particular interest in VA home loans as benefits include zero down payment. For more information visit: TheFederalSavingsBank.com