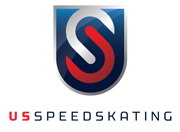 Kearns, UT (PRWEB) February 23, 2013
Two days down, two medals won for 17-year-old Emery Lehman, who is competing in the World Junior Long Track Speedskating Championships in Collalbo, Italy. Lehman skated to first place, winning a Gold medal in the men's 5K today, with a time of 6:38.76, adding to the Bronze medal he won on Friday in the men's 3K.
"I knew what the junior track record was by the first day I got here and thought it was a long shot, but my coach told me it was in my reach on Friday," said Lehman. "When Saturday came along and everyone was skating slower and it was colder out, I thought 'no way' because I've been struggling these last few weeks. But, during my race, I could feel I was close to it and I think that's what fueled me to do so well."
Here are the complete results from today's Long Track competition.
Men's 500m
Edwin Park 24 38.40
Ladies 1000m
Sarah Warren 23 1:23.71
Jaclyn Rowe 43 1:27.18
Jerica Tandiman DQ
Men's 1500m
Emery Lehman 15 1:53.60
Edwin Park 20 1:54.34
Steven Hartman 29 1:55.69
Andrew Astalos 45 1:57.55
Ladies 3000m
Clare Jeong 18 4:41.67
Jaclyn Rowe 22 4:43.92
Jerica Tandiman 26 4:53.11
Men's 5K
Emery Lehman 1 6:38.76
Edwin Park 9 6:53.10
Steven Hartman 21 7:02.97
Competition resumes tomorrow with the ladies 500m (2), the men's 1000m and the Team Pursuit competition. To follow results live, visit http://www.arenaritten.it.
Short Track Worlds
The Junior Short Track World team is also competing this weekend at their World Championships in Warsaw, Poland, where the men's relay team (John-Henry Kreuger, Aaron Tran, Ian Quinn, Thomas Hong) has advanced to the 3000m final, having finished in second place in today's semifinals, with a time of 4:21.871.
The World Junior Short Track Championships get underway again tomorrow for the final day of competition, featuring the men's and ladies 1000m and 1500m Super Final. The men will also compete for a chance at the World Title in the 3000m Relay Final. For live results, visit http://shorttrack.sportresult.com.
To follow Team USA through the rest of the season, visit our Facebook page (http://www.facebook.com/usspeedskating) or our Twitter feed (http://www.twitter.com/usspeedskating).