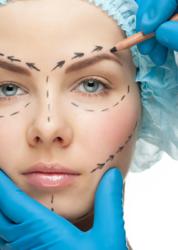 We Provide Patients with Minimally Invasive Surgical Procedures!
Mission Viejo, CA (PRWEB) February 26, 2013
The Crown Valley Outpatient Surgical Center is proud to enlist a seasoned and professionally active medical staff, which includes Dr. Jeffery David Gross, M.D.; Dr. Christopher Nolan, M.D.; Dr. David Liu, M.D., F.A.C.S.; Dr. Matt Ahmadi, D.P.M., F.A.C.S.; Dr. Anatol Podolsky, M.D.; and Dr. Andres Betts, M.D.
Senior staff member, Dr. Christopher Nolan, M.D., diplomat of the A.S.P.R.S. specializes in both cosmetic surgery and reconstructive plastic surgery. Dr. Nolan is available for those seeking procedures ranging from a facelift in Orange County to a tummy tuck in Orange County or simply need one of the best plastic surgeons in Orange County for other procedures.
Dr David Liu M.D , F.A.C.S specializes in gastric bypass weightless surgery in Orange County, as well as other bariatric and gastrointestinal surgical procedures.
Top foot doctor in Orange County, Dr. Matt Ahmadi, D.P.M., F.A.C.S. has performed countless major reconstructive foot and ankle surgical procedures, and treats patients with issues ranging from nail disorders to sports injuries and limb salvaging.
CVOSC is also proud to announce one of the great orthopedic surgeons in Orange County, Dr Anatol Podlosky MD, chief amongst their staff. Graduate of the famed Mayo Clinic, Dr. Podolsky also focuses on traumatic sports injuries and related sports medicine.
Also, chief spinal and neurological surgeon on the team is Dr. Jeffery David Gross, M.D.
Finally,Dr. Andres Betts, M.D. acts as chief pain management doctor and management of anesthesiology at the center.
TheCrown Valley Outpatient Surgical Center provides patients with the very latest in outpatient surgical medical support in the Orange County area. Our highly seasoned and licensed surgical staff has been in practice collectively for over one hundred years, providing successful surgical outcomes for thousands of happy and healthy surgical care patients in Southern California. Based in Orange County, the CVOSC services patients throughout greater Southern California.
The CVOSC medical team is available for both mainstream national and regional online, print, radio and television interviews. Images and information about CVOSC are available on: http://www.crownvalleysurgicalcenter.com