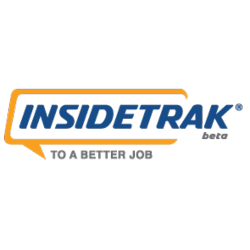 InsideTrak breaks the mould by acting as an 'open ecosystem' and we're very pleased to announce this integration.
Sydney, NSW (PRWEB) February 25, 2013
InsideTrak Australian job search engine continues to gain momentum by extending the list of vendors providing free job postings to industry software heavyweights Broadbean, RecruitAdvantage, PCRecruiter, JXT & PageUp People.
"We are delighted to be associated with such progressive companies from the recruitment software sector, and our approach of connecting applicants directly to advertisers' own career sites ensures our interests are very much aligned," said Mike Larsen, CEO and Founder of InsideTrak.
Jafeth Rodriguez, Chairman of RecruitAdvantage commented that "InsideTrak breaks the mould by acting as an 'open ecosystem' and we're very pleased to announce this integration."
Laura Fuller, General Manager APAC at Broadbean Technology added "Broadbean is delighted to be partnering with such a forward thinking and socially aware company as InsideTrak. The idea of engaging with employers to gain insight from current and past employees provides candidates with an additional level of information about the culture of an organisation. InsideTrak's ability to match candidates based on experience, education and cultural fit empowers both the job seeker and the employer, saving recruiters valuable time. As a candidate sourcing software and analytics company, Broadbean shares InsideTrak's commitment to innovation and helping companies find candidates faster."
Since launching in September 2012 InsideTrak's free job listings have grown to 50,000 ads from over 1,000 companies and sit alongside over 5,000 anonymous employee reviews that help candidates make an informed career move.
Companies that wish to have their jobs posted for free on InsideTrak should contact their recruitment software vendor or email InsideTrak for more information.
LINKS
Web: http://www.insidetrak.com.au
Facebook: http://www.facebook.com/InsideTrak
Twitter: https://twitter.com/InsidetrakJobs
INTERVIEWS
Mike Larsen, CEO & Founder of InsideTrak
Ph: 1300 106 514
E: michael(dot)larsen(at)insidetrak(dot)com
About Mike Larsen
Before joining InsideTrak, Mike spent five years in the US working at the headquarters of global online employment giant Monster.com. Here he held Director level roles with responsibilities including strategy, sales and global accounts management.
Prior to Monster.com he was the CEO of recruitment software vendor RecruitAdvantage and held general management positions within the Australian recruitment industry at Michael Page International and Gerard Daniels.
Mike holds a BCom. from the University of Western Australia and an MBA from the Australian School of Business where he won the AC Nielsen Prize for Marketing Strategy and also undertook an international exchange to the Tuck School of Business at Dartmouth College. He was also a member of the American Staffing Association's technology advisory subcommittee in 2011-12.
Insidetrak is currently based in Sydney, Australia.