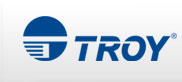 TROY is firmly committed to fighting check fraud and one way we accomplish that is through education. We want to pass along what we've learned through decades of experience.
Costa Mesa, CA (PRWEB) February 26, 2013
TROY Group, Inc., a Worldwide leader in Secure On-Demand Printing Solutions, announces a new resource outlining ways to promote payment security to reduce the impact of check fraud. Targeted to the alternative financial services industry, the new website, http://www.troychecksolutions.com, discusses ways that payday advance, title loan and other cash advance services can protect their assets and their customers against check fraud.
The site highlights "Check Fraud in the News", a blog post featuring links to current check fraud attempts that might have been avoided with increased control and security. Featured stories include a district attorney's office employee who stole county tax dollars through fraudulent check issuance and a statewide check fraud ring that targeted bills in neighborhood mailboxes and 'washed', or chemically altered, the checks to produce blank checks. According the National Check Fraud Center, check washing alone accounts for more than $815 million lost every year in the United States.
TROY's unparalleled print security solutions prevent such attempts and produce secure, negotiable checks using a check printer and plain check stock. Patented TROY MICR Toner Secure™ prevents check washing by emitting a permanent red dye immediately upon a chemical alteration attempt. TROY security printer solutions specialists will continue to update the new website with new product information and relevant fraud stories to assist check disbursement companies in preventing losses that may result from fraud.
TROY MICR printers and TROY MICR toner can help alternative finance companies preserve revenue, cut operating costs, streamline workflow, reduce risk of check fraud and improves customer service. TROY security printing solutions are perfectly suited for printing checks- on- demand in title loan and payday advance applications.
Larry Landtiser, Executive Vice President and General Manager, TROY Group, Inc. said the new information resource can be a valuable tool for financial service providers. "TROY is firmly committed to fighting check fraud and one way we accomplish that is through education. We want to pass along what we've learned through decades of experience," he said. "We serve as a trusted advisor to countless financing professionals and their clients; , therefore, our solutions offer customers control and protection over their professional reputations."
About Troy Group
TROY Group, Inc. ("TROY") is a worldwide leader of secure on-demand printing solutions. TROY solutions manage, secure and simplify end-to-end enterprise printing environments. TROY offers application software, security printing hardware and specialized consumables for securely printing checks, money orders, transcripts, prescriptions and other important documents. TROY solutions are used by small and medium size businesses as well as large enterprises and governmental organizations to manage fraud, operational risk and comply with government regulations related to protecting information privacy. As a Platinum Solutions Partner to HP, TROY is the only company in the world authorized by HP to enhance HP printers and consumables for use in secure printing workflows. Only TROY MICR and Security printers and TROY MICR Toner cartridges are tested onsite and certified by HP for quality and reliability. Unlike toner remanufacturing processes that produce rebuilt products, the TROY method modifies existing HP products to HP standards in its ISO-certified facility. TROY and HP offer new low-melt toners and security toners that help reduce energy costs using a reduced fusing temperature. We sell and service our products to major corporations, banks, key government accounts and distributors worldwide. Visit TROY at http://www.troygroup.com