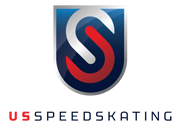 Kearns, UT (PRWEB) February 24, 2013
Today was the third and final day of competition for both the Short and Long Track World Junior teams. Both had been competing at the World Championships—the Short Track team in Warsaw, Poland, and the Long Track team in Collalbo, Italy.
Having qualified for the finals yesterday, the men's relay team (John-Henry Kreuger, Aaron Tran, Ian Quinn and Thomas Hong) took to the ice in the final race of the day. With a time of 4:17.207, the junior men's team skated to a fourth place finish.
For complete results from the final day of the World Junior Short Track Championships, visit the ISU website at http://shorttrack.sportresult.com.
The Long Track team, who has been racing all weekend at the outdoor Ritten Arena, also wrapped up today. Competition had been suspended for an hour because of snow. The juniors competed in the ladies 500m (2), the men's 1000m and the men's and ladies Team Pursuit.
16-year-old Emery Lehman leaves the World Championship with two medals; a Gold in the men's 5000m (6:38.76) and a Bronze, which he won on Friday in the men's 3000m, with a time of 3:53.54.
For complete results from the final day of Long Track competition, visit the Ritten Arena website at http://www.arenaritten.it.
There are two more World Cup competitions for the senior Long Track team. Next weekend, sprinters and allrounders will compete in Erfurt, Germany from March 1-3. Following Erfurt, the team heads to Heerenveen, Netherlands, for the World Cup Final (March 8-10) and then it's onto Sochi, Russia for the World Single Distances (March 21-24).
The senior Short Track team is preparing for their final competition of the season, the World Short Track Championships, which will be held in Debrecen, Hungary, from March 8-10.
To follow Team USA through the rest of the season, visit our Facebook page (http://www.facebook.com/usspeedskating) or our Twitter feed (http://www.twitter.com/usspeedskating).