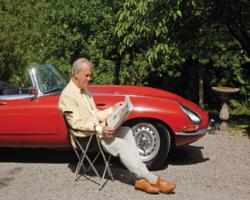 Lady Lake, Florida (PRWEB) February 26, 2013
Humans do not like to wait in a long line, but having a bad back or having trouble with support can have downright miserable pain. Seat canes are the perfect solution to this inevitable dilemma. Chair Seats provide a comfortable place to rest on when they are open and can transform into sturdy support canes when closed. These handy accessories are great to have because one never knows when the need to sit down may arise and there may not be seats available when the time comes. They come in very handy for sporting events as well.
There are several different types of seat canes available. Seat sticks are among the most popular because the seat stick is not bulky and normally is very lightweight. Seat Canes, however, require a good sense of balance. In order to use a stick, one must place the seat behind the person with the base approximately 18 inches away. Then lean the seat towards the person and bend the body back to meet it, spreading the feet in order to make a triangle with the stick.
The hammock seat stick is probably the most popular of all because the seat is very comfortable. The hammock seat is made of leather. It has a small silver plate on the side that unscrews and attaches to the bottom of the cane for balance and security. This cane works well both indoors and out. While indoors, one can use the rubber tip to provide a good grip with the floor. While outdoors, you can remove the rubber tip and embed the stick into soft ground such as grass.
If a person needs more stability than what a stick can provide, then take a look at the folding seat. These canes are very convenient and easily switch between a walking cane and a seat to rest on. The walking cane seats are made of high quality aluminum making the seat very lightweight. The material is aluminum and can normally hold up to 250 pounds. These seat canes open up with three legs and a round fiberglass/nylon composite seat that looks much like a stool. A person can sit on these seats comfortably for long periods of time and carry it around.
A quad seat is a bit bulkier to carry around but the seat that it provides is the most steady and stable of all. These seat canes are made of lightweight aircraft aluminum and have a comfortable canvas seat. Many are easily converted into a relaxing seat, opening out to four feet with rubber tips.
Seat canes are great to have because you never know when the time will come to need one. The seat cane can still provide a lot of support. Call customer service at 1-888-928-1774 to place an order or order online at http://www.walking-canes.net.