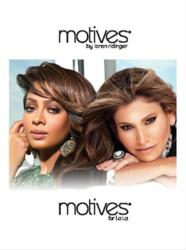 Bella Reina Spa, a popular South Florida spa is bracing itself for the cosmetic buying frenzy.
Delray Beach, FL (PRWEB) February 26, 2013
Bella Reina Spa is busy preparing the spa and excited South Florida makeup fans for the Motives Cosmetics pop-up shop. The pop-up shop opens on Thursday, February 28th from 3:00 - 8:00 PM. The spa expects to open the event to share the hottest spring best sellers and the latest in beauty and makeup.
For the event celebrity makeup artists will be available to apply and create a personalized look for guests or simply refresh your entire beauty routine. Guests are invited to sip pink champagne, sample cosmetics, and taste the zebra mini cupcakes. While supplies lasts, guests can also receive a gift with purchase of $50 or more that includes a $25 gift card to Bella Reina Spa, a Luxe Precision Eyeliner, Custom Mineral Blush Sample, Nutty Lotion, and a New Beauty Magazine.
Motives Cosmetics was created by Loren Ridinger who was named one of the "top 100 most influential women" by Vogue Magazine. In 2012, Loren worked with LaLa Anthony to create Motives by LaLa and forged an incredible partnership that provides the best makeup for beauty in every shade. Focusing on mineral makeup and brilliant colors, the two entrepreneurs continue to provide a foundation for success.
With loyal celebrity endorsements from Jennifer Lopez and Eva Longoria the Motives brand has more exposure to more consumers both in the United States and globally. Clients, makeup artists and entrepreneurs are cordially invited to attend the pop-up event. Reservations for the makeup chairs are encouraged at 561-404-7670.
About Bella Reina Spa - Bella Reina Spa is the leading provider and definitive authority on beauty, wellness and spa treatments in the South Florida area. The spa is dedicated to providing outstanding services and anti-aging treatments, like the non-surgical facelift or the slimming infrared body wrap, to guests with busy lifestyles. Bella Reina Spa was created by Nancy Reagan, a nationally recognized expert in beauty, nutrition, weight loss, skin care and makeup. Nancy and Bella Reina Spa have been featured in the New York Times, WebMD, PC Advisor for her industry expertise and business success. To learn more about how Bella Reina Spa is constantly innovating spa services, programs and packages please visit Bella Reina Spa.com