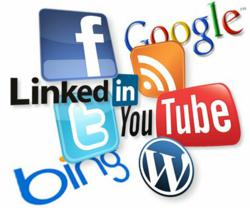 We are thrilled about our recent expansion. Reaching out on a global level is a part of our long-term strategy to significantly increase our presence in a competitive digital marketplace
Los Angeles, CA (PRWEB) February 24, 2013
Using solid business performance and an expanding roster of new clients, Web HSP, a leading provider of hosting and website development services, announced the launch of their new satellite operations facility located in Northern California.
Headquartered in Las Vegas Nevada, Web HSP was founded over a decade ago, and currently hosts literally thousands of websites around the world. The launch of this new facility is to perpetuate its rapidly expanding business model, and increasing demand for innovative new services.
Commenting on their expansion into the Western market, Doug Davis, Director & CEO of Web HSP said: "We are thrilled about our recent expansion. Reaching out on a global level is a part of our long-term strategy to significantly increase our presence in a competitive digital marketplace. With our client base and business growing rapidly, we will continue to work in the best interests of our customers. This new facility will ultimately translate to an even higher level of service and support for our customers base."
Adding to the existing corporate office in Nevada, the new west coast satellite office will provide Web HSP with more ability to give an elite level of customer service to their clients.
"We found that a good prospective market for business enhancement would include adding a facility on the west coast of the United States, and soon thereafter, decided that northern California would be our first step in this direction. Web HSP has been expanding at a high rate over the last few years, and this is an important milestone in our ongoing expansion plans. I feel proud to be a big part of Web HSP," said CEO Doug Davis
Web HSP will continue its aggressive global expansion strategy, and will be implementing their experience to guarantee that their customers enjoy the very best level of services available in the hosting and website development industry.
To find out more on their latest technical support plan offerings by Web HSP, please visit their official website at: http://www.webhsp.com
About Web HSP
Web HSP is an established hosting provider specializing in hosting support for web hosting companies that require help-desk support, live chat support and/or telephone support services.
For more information, call Toll Free: 888-522-3177