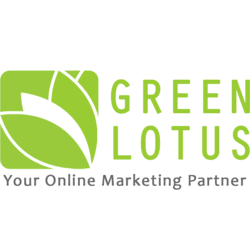 Having a stale, or worse - inactive, social presence can be very damaging to a business, and their online reputation...
Toronto, Ontario (PRWEB) February 27, 2013
Customers are becoming more and more accustomed to searching, finding and interacting with their favourite brands and businesses online. Social media marketing has now become a necessity for businesses of all sizes.
Bassem Ghali, Founder and Head of Client Strategy at Green Lotus recommends businesses incorporate a social media strategy in their online marketing plans, promoting social engagement, reach, and brand awareness.
Even though businesses recognize the need for social media, Bassem notes that many businesses either don't have a social media plan and use social platforms irregularly; or they are simply too busy to manage their social media accounts, develop their networks, provide fresh content to their audiences, and keep up with messages and comments.
"Having a stale, or worse - inactive, social presence can be very damaging to a business, and their online reputation. An inactive social profile has no benefit in lead generation and SEO, and also reflects on a businesses' lack of marketing management, and commitment to online audiences. If a business cannot implement and consistently manage their social media strategy, on a consistent ongoing basis, they are better off outsourcing the job."

Green Lotus Social Media Strategies are tailored to meet the specific online marketing needs of businesses; large, medium and small.
The Green Lotus team takes the time to understand the business brand, products/services, marketing campaigns, consumers and target audiences before developing a customized social media strategy, including:

Full Evaluation of social media visibility, brand awareness, social competitive analysis, etc.
Strategic Planning with one-on-one consultation to review evaluation results, and recommendations.
Social Media Integration with marketing campaigns, as well as business website.
Social Media Management using a content strategy across various social channels (including status updates, posts, comments, and engaging with the audience).
Detailed Reporting of social media reach, engagement, fan base, viral impact and full social media monitoring.
Social Media Training with an introduction to social media, how and when to use it, and best practices.
Request a Free Competitive Analysis and Marketing Strategy. See what the Green Lotus team can do for you!
About Bassem Ghali, Founder & Head of Client Strategy at Green Lotus:
Bassem is a search engine marketing strategist and a speaker with experience managing online marketing strategies for some of Canadian's largest corporations including Canadian Tire, Direct Energy, and Toronto Star's NewInHomes.com. Bassem is the driving force behind Green Lotus and has a knack for creating innovative online marketing strategies for small, medium, and large businesses.
Green Lotus: 1 Yonge Street - Suite 1801. Toronto, Ontario M5E 1E5. Toll Free: 1 800-878-1667
Request Your Free Competitive Analysis & Marketing Strategy: http://greenlotus.ca/free-seo-competitive-analysis