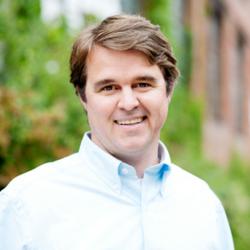 I see myself as a service provider, not a salesman; it fits my personality better. I truly enjoy the benefits of being able to focus and be the best at one thing.
Asheville, NC (PRWEB) February 24, 2013
Jon Corbin, founder of local Asheville real estate firm, The Buyer's Agent, was named #1 buyer's agent in sales volume in 2012 in the Asheville Board of REALTORS, according to the Western North Carolina Regional MLS with $6,424,075 in sales.
Jon has been in the top five buyers agents in the Asheville market for the past two years. He is a NC Real Estate broker, a Leadership Asheville graduate, and has a BS in Business Administration from Mars Hill College.
The Buyer's Agent is a small, homegrown real estate agency that is passionate about helping people find a home they adore. Their story began more than a decade ago when one of our founders realized serving buyers only was the best path for him and his team. Located in Downtown Asheville. "I don't like the conflicts of interest that come from dual agency. I see myself as a service provider, not a salesman; it fits my personality better. I truly enjoy the benefits of being able to focus and be the best at one thing." - Jon Corbin