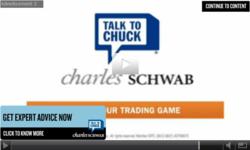 IAB Annual Leadership Forum, Phoenix, AZ. (PRWEB) February 25, 2013
CBS Interactive, the world's largest digital publisher of premium content, and Jivox, provider of the leading multi-screen interactive advertising platform, today announced their innovative ad formats were selected as winners of the Interactive Advertising Bureau (IAB) Digital Video Rising Stars Competition in the "Full Screen" category.
The Jivox and CBS Interactive entries, "Sliding Full Screen" and "Adaptive Storyline," scored among the top in the "Full Screen" category. These unique ad formats, with built-in analytics, were selected based on their potential to heighten user engagement and how easily the formats can be adopted across the digital video ecosystem. Key aspects of these winning formats will be incorporated into the IAB Full Screen Digital Video Rising Star ad products.
A judging panel of senior agency executives selected the joint submission by CBS Interactive and Jivox from more than 70 submissions.
Built on Jivox's platform, the CBS Interactive and Jivox teams worked closely together to create an ad unit that would align with CBS Interactive and other premium publishers' high standards for design and cross-platform integration, and deliver industry-leading levels of engagement and impact for advertisers.
"Premium content requires premium ad experiences," said David Morris, chief client officer, CBS Interactive. "As the leading digital publisher of premium content our goal is to offer our advertisers the industry's most engaging, high impact ad experiences that can be purchased and delivered at scale. We're excited to work with the IAB and our partners to define the next generation of ad formats."
"We applaud the efforts of the IAB to standardize the way interactive features are incorporated into digital video," said Diaz Nesamoney, founder and CEO of Jivox. "Our submission with CBS Interactive enables brands to create a TV-like full-screen experience, while also using the two-way interactive capabilities of digital video. We look forward to working with the IAB to turn these winning entries into IAB standards."
The winning Jivox/CBSi submissions are:
· Sliding Full Screen, an in-stream video ad unit that expands to a full-screen experience after user interaction, allowing for 100 percent screen ownership and complete viewer attention. Unlike the traditional click-to-full-screen player functionality, this ad is optimized for different screen sizes, perfectly scaling and therefore delivering the most optimal, high impact ad experience.
o Live ad demo of Sliding Full Screen
· Adaptive Storyline, an in-stream video ad unit presents users with a lean-forward experience through showing multiple scenarios they can follow in order to tell a story. In a basic version, the story is self-contained in a single ad creative. In an advanced version, the story is split across in-stream ads in a session allowing for a "cliffhanger" at the end of each portion of the story, this allows the advertiser to "bookend" the publisher's video content and encourages the user to stay to see the next "scene."
o Live ad demo of Advanced Adaptive Storyline
In recognition of its winning entries, Jivox and CBS Interactive have also been invited to join fellow digital video innovators in two IAB Digital Video Rising Stars Working Groups to define, build, and implement the IAB Full Screen Digital Video Rising Star.
About Jivox
Jivox is the leading multi-screen interactive advertising technology company. The Jivox Interactive Ad Platform enables digital agencies and publishers to produce and deliver highly engaging ads featuring video, rich media, dynamic content, customizable widgets and social sharing. Using Jivox, interactive ads can be easily authored and served in-stream, in-banner and on smartphones and tablet devices. Jivox technology eliminates the time consuming and expensive process of traditional code-based approaches and the challenges associated with delivering interactive ads across multiple screens and connected devices. Jivox also provides sophisticated campaign performance tracking, demographic analytics and purchase intent analytics via BrandGage — its proprietary real-time analytics platform. Several hundred media companies and agencies use Jivox, including College Humor, Federated Media, FUOR Digital, Havas, Interactive One, Martha Stewart, Martini Media, Mojiva, Sun Times Media, Universal McCann and Videology. For examples of Jivox ads see: http://www.jivox.com/demoads.

About CBS Interactive
CBS Interactive, a division of CBS Corporation, is the premier online content network for information and entertainment. With more than 280 million people visiting its properties each month, CBS Interactive is a top Web property globally. Its portfolio of leading brands, which include CNET, CBS.com, CBSNews.com, CBSSports.com, GameSpot, TV.com and Last.fm, span popular categories like technology, entertainment, sports, news and gaming.
Follow CBS Interactive on Twitter: twitter.com/cbsi and on Facebook.