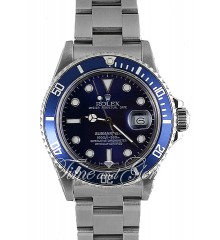 Time and Gems offers certified pre-owned Rolex and other luxury brands with a 2-year Warranty and Lifetime Authenticity Guarantee.
(PRWEB) February 25, 2013
Time and Gems now makes each Rolex watch and other luxury brands completely customize to their clients' taste and style. This service allows each client to create a one of a kind and 100% customized masterpiece. This service is an addition to an elaborate assortment of luxury timepieces.
Time and Gems collection includes new and certified pre-owned: Rolex Breitling, Cartier, IWC, Patek Philippe, Tag Hueur, Bulgari, Panerai, Audemars Piguet.
Time and Gems' certified pre-owned program, allows their clients to own a luxury watche such as Rolex Watches at a lower price point. All their certified pre-owned watches are inspected for authenticity by a Rolex-certified Master watchmakers. In addition, each watch they ship comes with a full authentication and appraisal with unique serial number from the Horological Appraisal Group of America that verifies both it's authenticity and retail value.
Time and Gems also offers Black Rolex watches that are created using a process called PVD (Physical Vapor Deposition).
A PVD process results in a thin coating tightly bonded to the stainless steel surface of the watch. Unlike paint, powder coats or anodizing, the tin coating is interpenetrated steel material so it wont flake off. This process is great for watches that are used in active environments like the PVD Rolex Submariner, PVD Rolex Daytona and PVD Rolex Sea Dweller even more scratch resistant than their stainless steel counterparts.
Diamond-like carbon (DLC) is another type of PVD coating. PVD is the process in which the DLC coating is put on. Time and Gems DLC coating consists of combining a number of different elements with Carbon (Titanium and Nitrogen). With the right process and coating you can transform a classic stainless steel Rolex watch to something even more modern and far superior in scratch resistance than its original stainless steel form.
Taking it one step further, Time and Gems experts can even apply the same ultra-hard coating to the classic Rolex men's dress watch, the Rolex Datejust, creating the PVD Rolex Datejust that looks both aggressive and elegantly understated at the same time.
About Time and Gems
Time and Gems has been selling luxury watches, specifically Rolex President watches, over the past 30 years and retailing to customers worldwide online for the past 9 years. Their collection of luxury watches including Rolex Datejust and Rolex Presidents is in the hundreds, making them the largest online retailer of Rolex watches in the USA. All watches are restored by Rolex certified watchmakers to Mint condition and come with individual appraisals and a 2-Year Warranty, including the DLC watches. They can be found online at their website Time and Gems.com or at their store located in the heart of Downtown, Los Angeles.
Time and Gems, the leading retailer for PVD watches, is an independent company not affiliated with any watch manufacturer or distributor, including the ones mentioned in this document. Rolex is a registered trademark of Rolex Watch U.S.A. and Rolex International. Rolex, including the Mens Rolex Watches model, prohibits their authorized dealers from selling online and discounting from Rolex mandated retail prices.
For more information on Luxury watches, or Valentin's day gift idea, visit:
http://www.timeandgems.com
1-888-658-5595