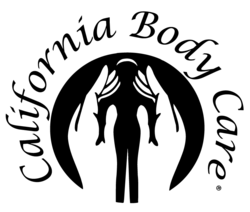 "Being able to offer our products on the international marketplace presents a tremendous opportunity for our company in terms of overall exposure and growth potential..." Paul Hanson, C.O.O. of California Body Care
Moorpark, CA (PRWEB) February 26, 2013
California Body Care is proud to announce its wide scope of products to the international marketplace. This new offer allows other possible users from different countries to use the company's unique and effective set of body care products.
With more than 10 years in business, California Body Care has been shipping throughout the U.S. Over the past few years, several potential international customers have been inquiring about their offered products. To grant their wishes and meet their demands, California Body Care initiated international shipping through Bongo International.
California Body Care, also known as CBC, is committed in providing the highest quality skin care items. This company has more than 100 high performing products in the market. However, it claims that it is not only geared towards offering high quality products, but helping customers achieve the best skin complexion as well.
CBC employs the most advanced and latest delivery technologies in its products and also wanted to employ that same philosophy for its shipment to maintain customers' satisfaction. The main service provider for the delivery of the CBC products to international locations is Bongo International. With this, users can get their preferred items quickly and easily and sign up for the international service right online through the California Body Care website.
"Being able to offer our products on the international marketplace presents a tremendous opportunity for our company in terms of overall exposure and growth potential and that is due to the seamless integration of Bongo International's service port to make the buying experience for our international customers easy and convenient," Paul Hanson, C.O.O of California Body Care, said.
With the extensive selections of skin care products, California Body Care is becoming more in demand in today's marketplace. This company has a full array of skin care regimens to help people achieve healthy skin. Whether users want to maintain a younger-looking skin, or aid in skin problems, this company is their perfect choice. California Body Care never fails their customers' expectations, as it offers the best products and superb customer service.
It is expected that more customers will check out the new offers of California Body Care in the next coming months.
#####
For further details about this company, simply browse its official website at http://www.californiabodycare.com. California Body Care is located at 5301 N. Commerce Ave. Ste. G, Moorpark, CA 93021. They can also contact its authorized representative by phone at 805-529-7597.