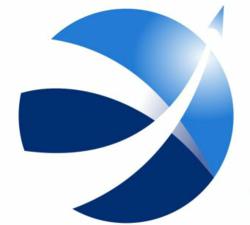 Annual performance reviews often strain manager-employee relationships ... and burden HR.
Lancaster, PA (PRWEB) February 26, 2013
Other than terminating an employee, few if any managerial or HR tasks are more dreaded than carrying out employee performance appraisals?
"Annual performance reviews often strain manager-employees relationships instead of building them," says business author/consultant Ira S Wolfe, "and burden HR professionals for weeks chasing down supervisors. That is why we developed SimpleEvals."
SimpleEvals is an easy-to-use, easy-to-administer, and affordable web-based performance review software system. It was designed based on three simple principles, says Wolfe, President of Success Performance Solutions:
1. Employees want and need feedback.
2. Managers want to give employees meaningful feedback.
3. HR wants and needs a system that requires fewer resources and less time.
But traditional paper-based evaluations overwhelm HR and supervisors struggle to put in adequate time to give employees' significant and usable feedback. SimpleEvals puts performance reviews online and allows managers and HR to focus more on the employee than the paperwork and the formality.
To introduce small and medium size businesses to SimpleEvals, Success Performance Solutions is offering a Spring introductory promotion. A 10 percent discount is being offered on all participant fees (starting as low as $3.33 per participant per month) and the one-time account set-up, training, and support is discounted 25 percent. Larger discounts may be offered to companies registering 200 or more employees. The promotion ends March 31, 2013.
Interested companies may learn more about SimpleEvals by calling Success Performance Solutions at 800-803-4303 or visiting http://www.successperformancesolutions.com. A trial account may also be created at http://www.simpleevals.com. The trial account is free and gives full access to the system, including the competency library, for up to five participants.
SimpleEvals is a collaboration between pre-employment testing and leadership assessment consulting firm Success Performance Solutions and Matice Interactive, a professional interactive design firm.