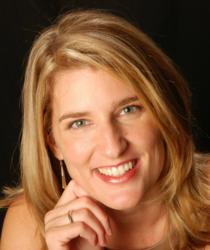 Only the Parenting Lounge topic wheel knows the topic of the hour!
Dallas, TX (PRWEB) February 25, 2013
This Tuesday evening at 9 pm CST, the first Parenting Lounge LIVE broadcast will debut hosted by Holly Homer and a panel of popular online moms. Holly from Kids Activities Blog & June Cleaver Nirvana will be joined by panelists including Jenny Ingram from Jenny on the Spot, Jamie Harrington from Totally the Bomb, Shauna from Shauna Callaghan dot com, Brittany Gibbons from Brittany Herself and Shauna from Shauna Glenn dot com.
The show can be watched LIVE on G+ as a hangout on air, on Holly's G+ Page and YouTube. After the live airing, the show may be watched on any of these sources as a video.
Holly and the Parenting Lounge panelists will be tackling parenting topics that moms and dads face everyday. Topics like bedtime, allowances, friendships, potty training, eating, shopping, homework and many others will be added to the Parenting Lounge topic wheel. The Parenting Lounge topic wheel will spin to reveal the topic of the hour.
Viewers may add questions and topics by interacting on the Hangout out on Air Event Page comments. The panelist moms will tell stories about their experiences and real life tales.
Although not a parenting advice show, viewers may get plenty of ideas of what not to do. This light-hearted discussion about all things parenting will resonate with parents of all ages of kids.
Holly Homer recently ended a 10 episode series, "How to Mom Blog" with Laurie Turk from Tip Junkie. She also hosts G+ series, Blogprenuer featuring online entrepreneurial moms every Monday evening at 9 pm CST. She is the owner of Business 2 Blogger and also runs a local Dallas website, She is Dallas.