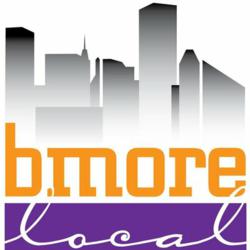 Baltimore incorporates many unique businesses, organizations and people which create a community unlike any other. I'm proud to support "B.more Local" and do my part to improve Baltimore.
Baltimore, MD (PRWEB) February 26, 2013
"A Community Event for Local Professionals with a Twist"
"B.more Local" is an event series that revolves around supporting local businesses, local nonprofits and the residents of Baltimore coming together as one!
Mark's son, Adam Van Bavel, 2012, 2011 & 2010 Baltimore City Paper Readers' Poll "Best Do-Gooder" has partnered with GiveCorps, Baltimore Means Business, Yelp Baltimore and other great local businesses to bring Baltimore a monthly event series like no other.
As the name suggests, these events are all about supporting the community while working towards a better Baltimore. Tickets are $10 online and $15 at the door with all profits going to the months chosen nonprofit. Participants also get great local beer, wine and a mix of hot and cold hors d'oeuvres provided by Alonso's.
The Baltimore Symphony Orchestra's ORCHkids program is March's chosen nonprofit. They just blew the roof off of Tedx Baltimore! ORCHkids will be performing a few pieces for your enjoyment along with taking a few minutes to let you know what the program is all about.
Events are hosted monthly at different locally owned businesses in and around Baltimore. Every event aims to show the unique diversity in businesses, causes and residents that makes Baltimore "The Greatest City in America". The events will be held both in Baltimore City and Baltimore County.
"B.more Local" is brought to you by:
Adam Van Bavel, City Paper Readers' Poll
Best Do-Gooder -
adamvanbavel.com
GiveCorps -
givecorps.com
Baltimore Means Business -
baltomeansbiz.com
NewsUp -
newsup.me
Alonso's -
locohombre.com
MissionTix -
missiontix.com
Mark of a Lion -
markofalion.com
Clean Currents -
cleancurrents.com
Yelp Baltimore -
yelp.com/baltimore