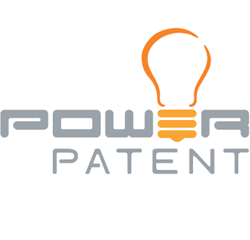 From March 16 forward, it will be more important than ever to race to the Patent Office with high quality patent applications. Software from PowerPatent can help you with being first to file.
Santa Clara, CA (PRWEB) February 28, 2013
On or after March 16, 2013, the first inventor to file a patent application for an invention will be awarded the patent even if another invented it first. In competitive industries, this creates pressure to file patent applications earlier than previously required since being first to make an invention no long matters. When the law changes on March 16, when two inventors have invented the same thing, the U.S. Patent will belong to the inventor that wins the race to file in the Patent Office.
PowerPatent's new patent workflow tool, ProvisionalBuilder®, can help inventors file high-quality patent applications quickly and affordably to meet the new timing requirements of the AIA. ProvisionalBuilder®, the industry's most comprehensive patent-creation software. ProvisionalBuilder is designed for individual inventors, entrepreneurs, startups, small businesses, and universities that need to quickly draft and file strong, high-quality patent applications to protect their ideas and intellectual property. This powerful, expert-driven software guides entrepreneurs through the entire patent-creation process, enabling them to protect and monetize their intellectual property with a provisional patent.
"As the patent workflow software leader, PowerPatent is excited to see users benefit from our patent software," said Bao Tran, CEO of PowerPatent. "PowerPatent's software revolutionizes how inventors and entrepreneurs engage with ideas and information – anytime, anywhere, and through any medium." With ProvisionalBuilder, start-ups are armed with the resources to capture photos of the actual invention or drawings thereof, document inventive ideas on the spot, and then file patent applications quickly.
About PowerPatent
PowerPatent Inc. is a privately-held software applications company headquartered in Silicon Valley. Our company's products are designed and developed by a team of legal, software, user experience, and Web design professionals.
Our mission is to democratize the intellectual property (IP) ecosystem. Our tools provide a cost-efficient framework for inventors and entrepreneurs to participate in the IP system and be recognized and rewarded for their ingenuity. For more information, visit http://www.powerpatent.com, follow us @powerpatent on Twitter, and like us on Facebook.