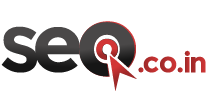 New York, NY (PRWEB) February 27, 2013
The leader in online and web marketing solutions in India, SEO.co.in has brought about a revolution in the way SEO companies operate and satisfy their clients. With the advent of social networking marketing and social media optimization (SMO) services, web marketing firms throughout the world have changed their operational strategies accordingly to achieve the best results. In the coming week, this particular Indian company is about to launch specialised e-marketing services in an ambitious way. This decision is the result of extensive thinking and future game plan as pursued by the top company management to retain its numero uno position in the SEO industry. In the ever changing business scenario which has been very competitive and aggressive over the years, web promotion companies are not wasting any opportunity to woo its customers through its tested marketing solutions.
This week happens to be an eventful one in the business calender of SEO.co.in as it is fully prepared to launch an array of advanced SEO services for its esteemed clients. In this way it is all set to bring in new customers and gives its revenue generation capacity an added boost. Through this specialized services launch, it is all set to show its prowess and skills in the area of advanced search engine optimization. Today practically every business have to rely upon the web to market its wares and services to a specific set of customers, be it in the local market or globally. So the need of the hour is to provide engineered digital marketing and SEO services to make a particular brand of products and services visible to the maximum number of customers as and when a specific product related search is performed in search engines like Google. Incidentally Google happens to rule the search engine world with more than 90% of online search requests being performed via this popular search engine. Therefore, by keeping Google's search parameters in mind SEO company India has devised the best "White Hat" strategies to help a particular keyword rank in the very first page of Google or Yahoo. It is through a perfect blend of conventional and advanced On Page / Off Page optimization techniques that SEO.co.in undertakes any SEO project in a scientific and calculated way.
The launch event marks a significant leap forward for SEO.co.in to deliver exceptional quality and world class site optimization services to business clients not just in India but across the globe. The company management promises to deliver instant and 100% results for any search engine optimization campaign for all its clients through its proven expertise. The Manager of Internet Marketing (SEO Department) of SEO.co.in has announced the company's plan to unveil its latest digital marketing strategies and services in the coming week by giving its customers the best value for money solutions to help make their presence fortified over the web. So they are all set to launch the best services keeping in mind the requirement of its customers who always desire of having the Top 10 ranking in Google.
About the Company
SEO.co.in is the leading search engine optimization (SEO) company in India providing cost effective internet marketing services to customers for more than 8 years now. Today it has diversified its operations into SMO, social networking marketing, online reputation management, web design & development and a host of web based activities. Through its business processing unit located in India, it delivers state of the art digital marketing solutions to the manufacturing as well as services industry. It has a team of experienced web analysts and designers who work dedicatedly on all projects.