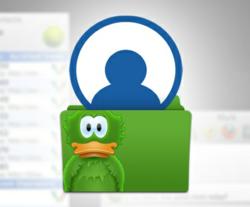 A robust, full-featured live support chat tool for online businesses will serve as the salesperson at every online shop webwide.
Portland, ME (PRWEB) February 25, 2013
The Offerchat live chat development team has unleashed a new feature in continuance of a series of instant messenger or IM integrations.
The sales and customer support live online chat tool can now be integrated with Adium, an IM client native to Apple computers, enabling Mac users to chat with their customers and site visitors outside the Offerchat dashboard in the web browser.
This latest feature Adium integration allows Offerchat live chat users to be versatile in chatting with their customers as well as conduct a more focused delivery of superior live support chat to both potential and existing customers.
Offerchat has long acknowledged that next to product or service quality, excellence in delivering online customer service is one of the final battlegrounds for competing brands in any industry.
There is a growing urgency for online shoppers to have their questions answered right away and their requests for assistance heeded immediately. These have quickly become massive factors that influence purchase decisions.
This is in part due to the fact that e-stores and daily deals abound in the web, and it only takes another single click for an online shopper to find another online store that can give them what they want right there and then.
For Offerchat, the web has spawned an almost boundless flea market of goods and services available at a point and click. A robust, full-featured live support chat tool for online businesses will serve as the salesperson at every online shop webwide. This series of IM client integrations is just one of the many premium features the company let entrepreneurs and online businesses use without levying any fees.
Account holders, administrators and live chat operators who are using the live support chat tool now have the option to chat outside the web based control panel and outside the browser for a more focused live online chat for sales and support with enhanced notification alerts.
Follow the link for a step-by-step guide on integrating Adium on your Mac with Offerchat live chat.
About Offerchat
Offerchat is a free premium live chat for websites specifically designed to help online businesses increase their conversions and sales. The chat tool is easy to add, full-featured and free of charge. Offerchat is brewed to perfection at Click Labs, Inc. a company based in Cebu City, Philippines. The company specializes in driving search marketing and social media traffic, social web app development and conversion optimization. Each product or service specifically helps small/medium website owners increase online visibility and improve online sales.