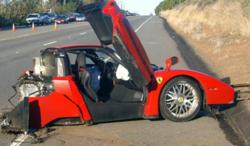 (PRWEB) February 26, 2013
INSVIA.com, click here to visit the website, gives American drivers access to top nationwide insurers. The website empowers consumers with efficient rate comparison tool.
Insvia provides free, unbiased car insurance quotes comparisons. This product lunch aims to supply a growing demand for online based quote comparisons. A recent comScore study reveals that two thirds of auto insurance shoppers, research car insurance online before making purchasing decision.
"The difference is that we do not tell our consumers we can save them money, we help them find out who can in this competitive industry with saturated marketing messages." says INSVIA representative
To learn more about new comparison insurance engine click here.