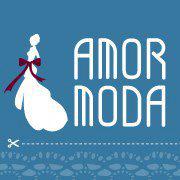 (PRWEB) February 25, 2013
AmorModa.com, a Hong Kong based online supplier of wedding dresses and special event dresses, is launching its Bridesmaid Dresses Sale from Feb. 25 to Mar. 25, 2012. According to Eason Chen, CEO of AmorModa.com, their new collection of Bridesmaid Dresses 2013 collection has a good performance in the market, and they hope to acknowledge all their customers through such a promotion.
The bridesmaid dresses from AmorModa.com are featured with a gorgeous look and delicate craftsmanship. They come in different trendy styles and colors, and are especially designed to help customers to grab people's eyesights. Now, no matter new customers, old customers, or VIP customers, they can get a discount, up to 65% off.
"We offer discounts to customers throughout the year, but this time is special. It is our first time this year to launch a promotion with a discount, up to 65%. Not every moment you can enjoy such a deep discount," said, Eason Chen, CEO of AmorModa.com. "We hope to acknowledge our customers through better products and services, and give them memorable online shopping experience."
He adds, "Besides wedding dresses and bridesmaid dresses, we are offering thousands of evening dresses, cocktail dresses, prom dresses and other special-occasion dresses. Our designer team is inspired by the lastest fashion trends, will always provide customers with cutting edge wardrobes season upon season."
About AmorModa.com
Founded in 2008, AmorModa.com is a leading online store that offers wedding dresses and other special-occasion dresses. The store has a group of designers who create elegant designs for customers all over the world. Moreover, all dresses from AmorModa.com are available free shipping.
For more information, please visit: http://www.amormoda.com/