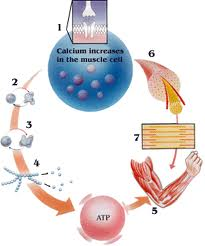 Kinase & Oxidase Bibliography @ Scien.net
Bad Honnef, Germany (PRWEB) February 26, 2013
The aim of the Natural Sciences Bibliographic Web Portal including its new Kinase and Oxidase Bibliography is to provide comprehensive scholarly information on the basic and applied life, earth and health sciences. While the publishers target to publish a total of over 21 million references until 2014, the site currently publishes about 5,000 new items every day. The basic information consists of basic bibliographic information while expanded references provide an additional summary of the publication's scientific content. Every bibliographic reference is tagged with up to twenty scientific keywords.
The Enzyme Biotechnology Section contains scientific information on enzymes, which are biological molecules that living organisms produce in order to catalyze and thereby increase the speed or rates of specific biochemical reactions. The substrates, which are what molecules are called at the beginning of the enzymatic reaction, are converted into different molecules, known as products. Almost every chemical reaction that occurs in a biological cell requires enzymes for performing at a rate that is sufficient for sustaining life. The latest content in this category is also available through an Enzyme Biotechnology RSS feed. The section currently contains over 25,360 posts and is subdivided into the ten categories Dehydrogenase, Electrophoresis, Escherichia, Immunosorbent, Kinase, Oxidase, Peptide, Peroxidase, Polymerase, and Reductase.
Within this section, the new category Kinase provides scientific information on the enzyme that has the ability to transfer phosphate groups from donor molecules with high energy levels such as adenosine triphosphate (ATP) to specific substrates. Kinases are often used to transmit signals and control various complex processes in the cells. Kinases are also found to act on small molecules such as amino acids, carbohydrates, lipids, and nucleotides, where they play an important role in signalling for various cellular processes or to prime them for metabolic pathways. The category contains over 700 newly published posts of which the very latest inclusions are also available through a Kinase RSS feed. It features posts on regulation of protein kinases and their biological role in protein phosphorylation in plant cells, on reversible activation and inactivation of phosphofructokinase from Ascaris suum by the action of tissue homologous protein phosphorylating and dephosphorylating enzymes, and a post on reaction kinetics and inhibition of adenosine kinase from Leishmania donovani.
The new category Oxidase contains scientific information on the enzyme that brings about an oxidation-reduction reaction involving the oxygen molecule as the electron receptor. In living cells, glucose oxidase helps in breaking sugar molecules down into its metabolites. This enzyme is widely used for determining the free glucose in body fluids, as well as in the food industry. Glucose oxidase is also an important substance in various fields of biotechnologies, biochemistry, and even nanotechnologies. This category contains over 1,060 newly published posts of which the very latest inclusions are also available through an Oxidase RSS feed. It features posts on purification of cytochrome C oxidase from corn root mitochondria by hydrophobic interaction chromatography, on the properties of copper-dependent o-diphenol oxidase activity in the potato aphid Macrosiphum euphorbiae, and a post on a quantitative analysis of hemolymph monophenol oxidase activity in immune reactive Aedes aegypti.
While the publishers of the web portal have a stock of 21,238,124 references of which 10,564,269 (50%) contain a summary, this information will be made successively available to the public until 2014. While the site has presently published a total of 1,411,195 posts online, the number of published bibliographic resources increases by 5,000 items every day. All items are interconnected with over 321,000 tags. The publishing status is reflected in the site's continuously updated tagline.