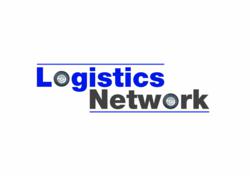 High Wycombe, Buckinghamshire (PRWEB UK) 26 February 2013
Sponsored by Skillweb, the conference - entitled 'Social Media: Friend or Foe?' - will provide unique insight into how technological developments are affecting the industry.
Justin Moore, sales and marketing director at CitySprint, will be one of two featured speakers, sharing his view on the role of logistics in the new world of social media and how CitySprint has embraced the platform, its current strategy and experiences so far.
Martin Brown, general manager for Parcel2Go.com and Felicitas Media Ltd, will also be attending the meeting and is already anticipating lively debate and no holds barred discussion.
Mr Brown stated: "I think social media has been a major issue for all industries for some time – it is just that major carriers in this fabulous sector we operate in are starting to wake up to this channel. As eRetail pulls us inevitably into a new space at an alarming rate, retailers face consumers in this space in their billions and as such so does their supply chain. Retailers are recognising that carriers with a sophisticated and social attitude to their delivery (and collection) points, add huge value to their proposition. Also, as peer reviews influence purchasing more and more, the social media impacts of carriers are having more influence on retailer supply chain procurement decisions.
"Social media is not just marketing. It is a multi-channel beast that impacts on all areas of the business – marketing, CS, HR, operations even. The opportunities are huge (as are the risks if not done properly). From creating new revenue, focusing on improved retention, moving customers from competitors, reducing the cost to serve, bringing in the best people and meeting consumer and colleague demands are tiny parts of what is possible. Not leveraging social media is not an option. Social media is invasive and pervasive, whether it is embraced or not. The choice is how it impacts on a business, not if."
The Speakers
Justin Moore, sales and marketing director at CitySprint - Justin has worked in the distribution sector since 1994 and held a variety of senior sales and business development roles for International and UK-based overnight networks prior to joining CitySprint in 2005.
Currently, he is responsible for CitySprint's marketing and business development activities and is focused on customer-centric initiatives that support and enhance the firm's core brand values.
Martin Brown, general manager for Parcel2Go.com and Felicitas Media Ltd - A social media expert, Martin currently heads up a team responsible for web chat and social media engagement at Parcel2Go.com and Felicitas Media, a social media agency that has specialised in the logistics vertical. In addition to this, he is responsible for IT and customer service departments at Parcel2Go, and is a passionate speaker on how the customer experience and communicating with customers has completely changed with social media.
Paul Ridden, managing director at Skillweb - At the end of the morning Paul Ridden will take to the stage, discussing industry findings on the future of home delivery and the feedback received by Skillweb.
Paul has considerable experience in the world of technology. He began his working life as an apprentice working on military systems such as the Sea wolf missile and Tornado nose radar, before developing a reputation for resolving some of the most challenging Unix system issues. Paul was also one of the first Microsoft partners in the UK to support Microsoft NT designing networks. He eventually founded Skillweb in 1999 in his garage in Princes Risborough and has been leading the sector ever since.
Why attend the Logistics Network?
The Logistics Network meeting is an exclusive opportunity to be part of probing discussion about the future of the industry, ensuring you're involved in the development of next generation mobile computing solutions in the sector.
In addition to networking and talking to other senior professional colleagues, attendees can explore social media with like-minded visionaries, while enjoying a delicious three course lunch at a Michelin starred restaurant.
Trevor Snaith, head of marketing at Skillweb, said: "We have three interesting speakers addressing the challenges and opportunities that can come from Social Media. This is one of the hot topics for this year, and we can expect some quality debate. Not to be missed!"