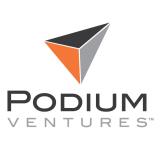 Venture creation firm PODIUM Ventures creates and builds high tech startups and during the MWC, will be unveiling the beta version of their latest innovation – the SLYCE Commerce platform.
Calgary, AB (PRWEB) February 25, 2013
PODIUM Ventures, a Calgary based business will be showcasing its deals as a part of the Alberta Pavilion at the Mobile World Congress in Barcelona. The annual Congress, the world's largest gathering for the mobile industry, attracts the most influential global players for mobile devices, networks, application, and services.
The Alberta Pavilion, organized in collaboration with the Canadian Department of Foreign Affairs and International Trade, enables the Alberta Government to offer mobile technology and application companies within the province the opportunity to showcase their products and expertise to potential global partners.
One of their chosen businesses, venture creation firm PODIUM Ventures, creates and builds high tech startups and, during the MWC will unveil the beta version of their latest innovation – the SLYCE Commerce platform.
SLYCE Commerce is a game changing visual based purchasing system, developed to help brands sell more products, in more places, more rapidly. In addition, PODIUM will be exhibiting several other projects including UrtheCast, a space tech startup which is building, launching and operating the world's first Earth video camera from the International Space Station.
"We feel privileged to have the opportunity to showcase our deals next to some of the world's largest industry players," says CEO Cameron Chell.
PODIUM Ventures will be in the Alberta Pavilion February 23rd to 25th in Barcelona, Spain.
About PODIUM Ventures
PODIUM Ventures is a venture creation firm that creates and builds high tech startups. Using their investment platform, PODIUM facilitates education about investing in startups, introduces investors to remarkable startup businesses and provides in-depth reporting for accredited investors. PODIUM uses its management systems to create world class startups and facilitate investment into these deals by creating communities of accredited investors investing in startups.