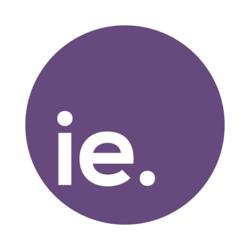 Women in strategy have a lot to contend with, working in such a male dominated field.
New York, NY (PRWEB) February 27, 2013
In today's global business environment, successful companies are those that have not only developed a comprehensive strategy but are able to flawlessly execute that strategy. Effective strategic planning is central to achieving this balance. The Women in Strategy Summit, held at the Plaza New York from March 21 to 22, will bring together the most forward-thinking female strategic leaders to share the new trends that are shaping strategy for companies around the globe. It will provide an opportunity for academics, researchers, experienced professionals and business practitioners to share the findings of their latest research on these topics with the community, including strategy leaders like Lauren Kelly from Dell.
Kelly currently leads Global Strategy for Dell's Commercial Business, representing over $60 billion in revenue across all lines of business. In her session 'From Potato Chips to Micro Chips, Strategic Leadership Across Industries', Kelly will share insights from her experiences working in the strategic planning field in both the packaged goods and technology industries. Through a series of case studies and stories from the trenches, she will engage the audience in a lively discussion that will demonstrate how the guiding principles of strategic management can be applied across diverse industries and companies.
The Women in Strategy Summit is unique because it offers the opportunity to connect with leading female strategy executives and hear real life case studies on the work they are involved in. It will feature keynote presentations on the challenges of leading a multi-generational workforce, as well as sessions featuring high-performing strategy and corporate executives discussing their road to success, key challenges, current case studies and their outlook for the future. Other keynote speakers include: Christina Kite, SVP, Corporate Group Strategy and Operations, Federal Reserve Bank of NY; Rebecca Spyke Keiser, Deputy Administrator for Strategy and Policy, NASA; and Wendy Hamilton, SVP, Product Strategy and Operations, Thomson Reuters.
"Women in strategy have a lot to contend with, working in such a male dominated field." said Claire Ellis, International Events Director at IE.- Innovation Enterpise. "This summit is the ideal platform for interactivity and thought sharing with the top female minds in the strategic planning field."
For a complete list of speakers, agenda, and registration details for the Women in Strategy Summit, visit http://theinnovationenterprise.com/summits/women-in-strategy-summit-march-2013-new-york
About IE.- Innovation Enterprise: IE.-Innovation Enterprise, a CFO Publishing company is an independent business-to-business multi-channel media brand focused on the information needs of Senior Finance, Operations, Planning, Strategy, Decision Support and Advanced Analytics executives.
Products include IE.Summits, IE.Finance, IE.Analytics, IE.Operations, IE.Strategy, IE.Membership and IE.Insights. Whether it's delivered online, or in person, everything IE produces reflects the company's unshakeable belief in the power of information to spur innovation.