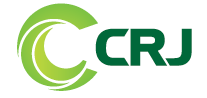 Knutsford, Cheshire (PRWEB UK) 27 February 2013
• 100% of customers said they got an excellent or good speed of response from engineers.

96% of customer said machines performance excellence or good whilst on hire
100% of customer said our product knowledge was Excellent or Good
96% said we had an Excellent or Good range & availability of machines
More customers are satisfied with their equipment hired from CRJ Services than ever before, according to their latest customer survey compiled on February 2013.
The results of the survey show overall satisfaction in service and support in all areas tested.
Millions of pounds have been invested in equipment and training, and the survey demonstrated that satisfaction of customers was high.
In addition, customers had a satisfaction rate of 96% with invoicing and documentation.
Rob Symons, Services Director for CRJ said: "We're all really proud to have achieved such a high level of customer satisfaction. Our staff are committed to working hard day in, day out, to provide the best level of service for our clients and these results are great recognition of their work."
"We are still determined to keep improving further and hope that our continued attention to detail, and the continued commitment of our people to provide excellent customer service, will see these results grow and grow."
To find out more visit http://www.crjservices.co.uk or call Ali Wennell, Business Manager at CRJ on 0156 572 3886.
About CRJ Services.
CRJ Services provide specialist equipment to companies to help them sort, refine and process their waste. CRJ Services provide Star and Drum Screen hire, High speed Shredders and air separation equipment.
To find out more visit [http://www.crjservices.co.uk or call Ali Wennell, Business Manager at CRJ on 0156 572 3886.