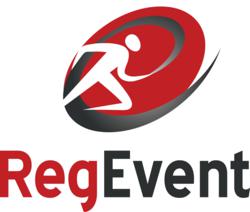 You could be forgiven for thinking that the recent retirements of Victoria Pendleton and Sir Chris Hoy would have negatively impacted the overall performance of the team
London (PRWEB UK) 25 February 2013
Regevent reports on how GB Track Cycling secured top position in the medals table at the World Championships in Minsk, Belarus. Continuing on from their dominant form at the 2012 Olympics the team won 5 gold medals along with 2 silver and 2 bronze.
You could be forgiven for thinking that the recent retirements of Victoria Pendleton and Sir Chris Hoy would have negatively impacted the overall performance of the team. Any ideas that the team's form might dip during their rebuilding for the Rio Olympics in 2016 were quickly eradicated by an outstanding week in Minsk.
Step forward the new darling of women's team – Becky James. Her two gold medals in the individual sprint and kierin together with two bronze medals earlier in the week crowned her the first British rider to win four medals in a World Championships.
Illness and injury prevented James from competing at London and the agony of missing out in her home Olympics were quickly forgotten by the 21 year old from Abergavenny.
Another newcomer Simon Yates from Bury claimed Gold in the men's point race on Friday. A relative unknown rider, Yates was making his debut at the Track Cycling Championships. The 160 lap endurance race features 16 sprints and he eventually won with 35 points – a single point ahead of Spaniard, Eloy Teruel Rovira.
Britain's other gold medals were won by Jason Kenny (kierin) & Trott, Barker, King (Women's Team Pursuit).
About RegEvent: Established in 2010, RegEvent is a sports event registration website that advertises sporting events for event organisers. It takes online payments and provides organisers with tools to manage their event registration. Event organisers interested in using RegEvent should contact Simon Burgess on 0203 3971648 or visit regevent.co.uk
RegEvent have a promotional offer to all new event organiser signups to try out the website for the first 50 entries being charged at 4% plus 40p per entry using promo code REGPROMOJAN when signing up.