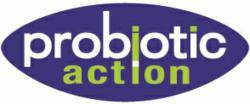 The best acne treatment comes from nature.

Miami, FL; Fort Lauderdale, FL; San Antonio, TX (PRWEB) February 26, 2013
On Feb 26, 2013, Probiotic Action issues a statement in response to an article surveying new claims in 2012 about the best acne treatments for adult acne.
An article in the NY Daily News describes the reports coming from the health and beauty blogging communities, who have "anointed 2012 the year of the facial oil," according to the report. Experts are claiming that plant-based oils are noncomedogenic – that is, unlike other types of oils, they don't clog pores.
The article states that plant-based oils – such as tea tree, avocado, coconut, argan and chia seed oils – have grown in popularity in recent years for a variety of culinary, health and beauty uses. Now their ability to soothe troubled skin is gaining notice. "Once feared for making skin too greasy, facial oils have hit the mainstream," says the article.
The article quotes one NYC blogger, who writes "It might sound contradictory (and maybe downright scary!), but one of the best things you can do for a bout of blemishes is to slick your skin with oil."
The article describes various skincare companies which have added face oils to their lineups, surveying a slew of new products on the market. However, it remains to be seen whether medical research will confirm the mounting anecdotal evidence. Some experts still caution acne-prone people to steer clear of oils.
Probiotic Action responds to the report, pointing out that much of the evidence in favor of plant-based oils as acne treatments is still anecdotal. There are multiple types of acne, so it's important for each individual to work with their dermatologist to determine the right approach. Although reports from the blogosphere can gain viral popularity, each individual's skin is different, and everyone should take care to create a balanced skincare routine that is effective for their particular skin type. If trying out plant-based facial oil, apply it at night after your regular regimen, since oils can block other products from absorbing into your pores. Fernando Perez, a representative of Probiotic Action, states, "While this is an interesting approach to acne, there are other new and unique treatments available to combat acne. For example, try using products with probiotics to help in the battle against blemishes."
Probiotic Action is an advanced acne treatment that uses a topical probiotic containing the "good bacteria" that is naturally found on healthy human skin. By using probiotics, Probiotic Action is an effective treatment that restores the normal bacteria content on skin. Probiotic Action will successfully clear skin while protecting skin against bad bacteria, free radicals, and pollutants.