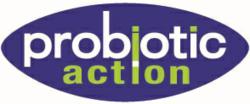 Probiotics are living organisms.
(PRWEB) February 27, 2013
On Feb 27, 2013, acne treatment company, Probiotic Action, comments on UCLA and University of Pittsburgh's suggestion of a natural virus living on our skin being used to treat acne breakouts.
According to Medical News Today, scientists at the University of California, Los Angeles and the University of Pittsburgh are attempting to use a naturally-occurring virus that feeds on Propionibacterium acnes, a bacterium growing in human pores that cause acne outbreaks. They intend to extract these viruses in the hopes of creating new methods for combating this affliction.
The need for a new way to combat acne has come, partially, due to traditional preventative measures no longer working as effectively. Dr. Jenny Kim, Director of UCLA's Clinic for Acne, Rosacea, and Aesthetics, comments on this in Medical News Today. She discusses how various strains of acne will build up immunities to conventional methods of preventative treatments, such as the antibiotic, tetracycline. She also went into detail on the potentially scarring consequences of acne outbreaks and how imperative it is to find alternative forms of treatment.
Adult acne treatment company, Probiotic Action, comments on this new research venture. According to Fernando Perez, a representative of Probiotic Action, "Regardless of the field, looking to new research materials and experimenting is the only way to improve, and that is no different in regards to acne prevention." He continued, "Utilizing naturally-occurring viruses instead of potentially harmful chemicals shows a concern for those that suffer from acne breakouts. We hope for success from this line of research and hope it opens up new methods for combating acne breakouts."
Probiotic Action is an advanced acne treatment that uses a topical probiotic containing the "good bacteria" that is naturally found on healthy human skin. By using probiotics, Probiotic Action is an effective treatment that restores the normal bacteria content on skin. Probiotic Action will successfully clear skin while protecting skin against bad bacteria, free radicals, and pollutants.