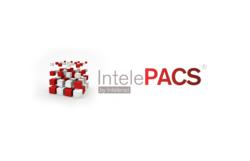 "To date, everyone is quite happy with the selection. IntelePACS is a very good system for both working onsite and teleradiology - in fact, being able to work from different locations so easily is a huge benefit."
Denver, Colorado (PRWEB) February 26, 2013
Intelerad Medical Systems™, a leader in medical imaging PACS, RIS and workflow solutions, today announced that IntelePACS® has been selected as the picture archiving and communications system at Radiologie DIX30, a private imaging center located in the Montreal suburb of Brossard. The installation went live on the center's opening day, January 15.
"When it came to deploying our radiology solutions, we had a rigorous selection process in place, which ended with the decision to deploy IntelePACS," said Dr. Pierre Bergeron, Radiologist and Medical Director at Radiologie DIX30. "To date, everyone is quite happy with the selection. It's a very good system for both working onsite and teleradiology. In fact, being able to work from different locations so easily is a huge benefit."
Radiologie DIX30 is part of Clinique DIX30, which was built in response to Brossard's economic growth. The imaging center brings together 70 radiologists from three radiology groups located in the Montreal area: McGill University Health Centre, Imagix and Radiologie BRJ. Located alongside a number of specialty clinics ranging from athletic therapy to optometry, Radiologie DIX30 aims to conduct 20,000 studies per year in the next two years.
"In order for us to reach our goals, we will need everything to function smoothly," said Sylvie Cholette, Radiologie DIX30's Administrative Director. "By selecting Intelerad, we know that we will be leveraging reliable solutions that are backed up by an outstanding services and support team."
"For radiology centers, our IntelePACS solution provides a solid foundation on which they can build and grow," said Randall Oka, President and CEO, Intelerad. "For Radiologie DIX30, the solution will allow staff to maximize their productivity and deliver high-quality patient care straight out of the gate, so they can reach the objectives that they've set for themselves."
For more information on IntelePACS, please visit http://www.intelerad.com/intelepacs.
About Intelerad
Intelerad Medical Systems is a leader in distributed radiology, specializing in RIS, PACS and workflow solutions for health care organizations. Intelerad solutions increase productivity and streamline workflow by overcoming technical barriers in distributed and complex environments. Highly scalable, flexible and robust, Intelerad's solutions offer high-performance and industry-leading customer service and support. Intelerad solutions like KLAS category leader IntelePACS® and Frost & Sullivan Healthcare Innovation Award recipient InteleOne® are used in more than 1000 sites across North America, Oceania and the United Kingdom. For more information, visit http://www.intelerad.com.
Contact
Helene Gey
Intelerad Medical Systems Incorporated
514.931.6222 ext. 7424
helene.gey(at)intelerad(dot)com
http://www.intelerad.com