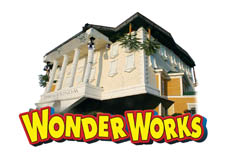 your PERSONAL vacation planners
SEVIERVILLE, Tenn. (PRWEB) February 25, 2013
Hearthside Cabin Rentals in Pigeon Forge, TN, a Pigeon Forge, Sevierville and Gatlinburg cabin rental company, specializing in large groups, providing dozens of, 1 to 10+ bedroom luxury cabins in Gatlinburg posted its Top 8 Attractions in Pigeon Forge TN Feb.22. The list posted by the popular Gatlinburg cabin rental company states,
"The Top 8 attractions in Pigeon Forge TN list, is just one of dozens of posts regularly blog for our users convenience. We want to provide past, present and future guests with the option of discount tickets to Gatlinburg Attractions, Pigeon Forge Attractions and The Great Smoky Mountains area."
Hearthside Cabin Rentals displayed this list late Feb., to prepare for the upcoming season projected to begin in late Mar.2013. The Company website, geared around family-friendly atmosphere will regularly blog throughout the remainder of the 2013 season. According to the blog, Hearthside Cabin Rentals will focus on current events and helpful tips for travelers planning a vacation to The Smoky Mountains in the 2013 season. Other features to the blog reveal seasonal shows, fairs and discounted lodging in Pigeon Forge TN.
The Pigeon Forge Cabin Rentals company, self described as "your PERSONAL vacation planners" added the Top 8 attraction in Pigeon Forge list as a tool to help visitors decide on what to do in Pigeon Forge TN while on a 2013 Smoky Mountain vacation announced its Top 8, referring to the attractions as the areas, "most popular attractions" and "the must-see things to do in Pigeon Forge TN.
Hearthside Cabin Rentals website reads "There are many memorable things to experience in Pigeon Forge." leading to the announcement of its choiced favorites.
According to Hearthside Cabin Rentals, The 8 must-see Attractions in Pigeon Forge, TN include:
1. Cades Cove, a historic Smoky Mountains land mark that encompasses 6,800 acres of valley in the Great Smoky National Park.
2. Dollywood Theme Park a world renowned attraction features several well-known roller coasters like the Wild Eagle!, Barnstormer, Thunderhead, and MysteryMine.
3. Titanic Museum Attraction described in the blog as having, "over 400 artifacts which provide the next best feeling of being on the great ocean liner without traveling in a sub to the ocean floor of the shipwreck."
4. Wonderworks Pigeon Forge TN. Visitors can live through a simulated 8.5 magnitude earthquake, experience the inversion tunnel and anti-gravity chamber, explore a replica of the Mercury capsule, and feel what it's like to go through a hurricane.
5. Zorb Smoky Mountains, Guests are encapsulated inside a 12 foot diameter ball and literally roll down a 700 foot mountain.
6.Flyaway Indoor Skydiving, The skydiving simulator consists of a 21 foot tall vertical wind tunnel cable of producing winds of up to 120 miles per hour.
7.Whitewater Rafting in the rivers near Pigeon Forge, float trip options range from easy to extreme difficulty. It will give you the opportunity to enjoy the beauty of the Smokies on a professionally guided whitewater rafting adventure. Hearthside Cabin Rentals offers tickets for your next whitewater rafting adventure.
8. Jurassic Jungle Boat Ride, a massive indoor special effects thrill ride. Boats travel on a long winding river through a dinosaur infested jungle, with caves, dynamic waterfalls and erupting geysers.
Established 2003, Hearthside Cabin Rentals and Property Management is an industry leader in customer service and maintenance systems, procedures specific to property owners and overnight rentals in relation to its cabins located in The Smoky Mountains. With over a decade of experience in the tourist towns of Gatlinburg, Pigeon Forge and Sevierville TN, Hearthside is a family owned and operated business run by, Daniel and Janice McAllister of Sevierville TN. Hearthside currently employ 25 including, 13 administrators. All offices are located at 702 Wears Valley Road, Pigeon Forge, TN and are open Mon-Sun 9:00am-8:00pm. For inquires call: 1(888) 993-7655 or email hearthsidecabinrentals@yahoo.com.
For more information regarding Hearthside Cabin Rentals and its Top 8 Attractions in Pigeon Forge TN list link to Hearthside Blog.