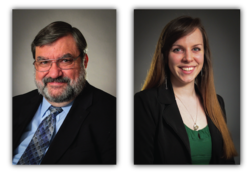 Glen Burnie, MD (PRWEB) February 25, 2013
International FDA consulting firm, FDAImports.com, continues to expand its team of regulatory advisors and staff, adding two new members to its growing Maryland headquarters.
Thomas Knott, Senior Regulatory Advisor
Mr. Knott brings over 30 years of experience and leadership with the U.S. Food and Drug Administration to the firm. He holds a B.A. in Chemistry from Johns Hopkins University and has published numerous protocols and draft guidance documents for FDA. At FDAImports.com, Mr. Knott brings his considerable expertise in medical device compliance to bear, helping companies with complex 510(k) applications. He will also be assisting the firm's clients with compliance work in other areas of FDA jurisdiction, including drugs, biologics, dietary supplements, and foods.
Jennifer Johnson, Paralegal
Ms. Johnson earned her BA in Psychology from Grove City College in May 2012 and joined the team at FDAImports.com, soon thereafter. She assists clients with regulated facility registrations, product listings, import permits, and more. Ms. Johnson supports the firm in various administrative and marketing tasks as well.
Click for more on the FDAImports.com team and its international offices
About FDAImports.com
FDAImports.com is an FDA consulting firm helping U.S. and foreign companies navigate through and meet complex FDA regulations for marketing and importing foods, dietary supplements, drugs, cosmetics and medical devices. Benjamin L. England, Founder and CEO, is a former 17-year veteran of the FDA and served as the Regulatory Counsel to the Associate Commissioner for Regulatory Affairs. Contact: Jon Barnes, (410) 220-2800 or pr(at)fdaimports.com.
###