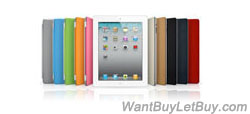 (PRWEB) February 26, 2013
Today, WantBuyLetBuy.com, the top supplier of different accessories for electronics, has released its newest collection of theme Smartphone cases and covers. These covers are set in different themes to satisfy the varying needs of several customers.
WantBuyLetBuy.com sells products to end consumers as well as at wholesale. The company works to provide the lowest prices possible to everyone; their motto 'same price to all' clearly reflects this. The website states, "We strive to provide the latest products at the lowest price to all our customers. Needn't consider the price now, want buy let buy!"
In line with this aim, the new collection has affordable cases and covers for different Smartphones including cheap iPhone 4s case, Cheap iPad Mini cases, and Samsung Galaxy S3 cases. The covers have different designs and colors for both men and women and are available at prices as low as $3. Whether it is a classy looking elegant case or a flashy glittering cover, WantBuyLetBuy.com can supply them at the lowest cost. Standing cases for S3 are also featured. In addition to cases for just Smartphones, the website also has iPads cases and other accessories too.
All the cases and covers available at the website are selected from the best manufacturers in the country. Made from durable plastic, these covers are meant to last quite long without fading away any colors.
Base in China, WantBuyLetBuy.com is basically an electronic accessory store which sells different accessories for various gadgets at the lowest possible prices. Their products are selected from top manufacturers and are sold at same price policy to everyone. Moreover, the company is not limited to China only; it operates in 230 countries worldwide. With its competitive rates and premium product and service quality, WantBuyLetBuy.com is a top ranked vendor.
For more information, please visit: http://www.wantbuyletbuy.com/