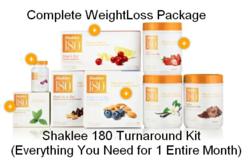 By just losing a few pounds or maintain a healthy weight, your health risks drop dramatically for cancer, diabetes, heart disease, and more.
Peoria, IL (PRWEB) February 26, 2013
With the spring season right around the corner, many Americans want to shed some pounds as they prepare for warmer weather. Health and Harmony LLC expert, Barb Lulay, offers weight loss tips and information on an affordable weight loss program.
"By just losing a few pounds or maintaining a healthy weight, your health risks drop dramatically for cancer, diabetes, heart disease and more," says owner Barb Lulay. Here, Lulay suggests following these tips on healthy weight loss and programs that will benefit consumers in the long run.
1. Avoid skipping meals. Skipping meals or having poorly balanced meals increases cravings and quite often slows your metabolism.
2. Avoid weight loss programs that stop providing support after losing the initial weight or expect you to stay on their plan forever.
3. Avoid plans that encourage rapid weight loss with excessive exercise or no exercise – these plans cannot be maintained long-term to keep the weight off.
4. Use weight loss products that complement your lifestyle and are free of heavy stimulants and chemicals.
By following these guidelines, Americans will be on a path to not only a successful weight loss program but also reduce the risks of long-term health illnesses.
Health and Harmony LLC offers a wide range of weight loss products that are comprised of nutritious snacks and meals that anyone can use. The weight loss system consists of two steps: The first step is a package called the Turnaround Kit, which includes a variety of meal shakes, meal bars, snack bars, energy tea, and metabolic boost vitamins that revolves around losing weight within a 90-day period. The second step is the Lean and Healthy Kit, which is roughly 90 days as well, and focuses on maintaining that weight for the long-term through a vitamin pack with pharmaceutical grade fish oil, multi-vitamin, probiotic, vitamin B and C, just to name a few.
Unlike other weight loss programs in the market, these products are not loaded with unhealthy levels of caffeine, and are high in fiber, gluten free and free of artificial ingredients. Both of these quality weight management systems also come with social media support and Lulay's personal favorite, a free mobile app to help keep dieters on track.
About the company:
Barb and Dick Lulay's customers are passionate about reducing their risk of disease. Their customer service and product expertise make shopping with
http://www.180-WeightLoss.com, http://www.OttersDream.com and http://www.AirPurifiersDirect2U.com an ideal experience. With a full line of natural products such as air purifiers, natural supplements, green cleaners, weight management and paraben free skin care, families find they can conveniently do their household shopping online with home delivery. As successful business owners, the Lulays offer a mentoring program for other aspiring entrepreneurs. They present exceptional marketing tools and a training program that shows how to generate immediate income as well as long term passive income. View Scholarship Program for more details.