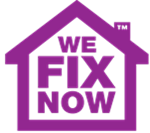 The company did not release an advertising campaign until 3 months later by which time a further 3 people had died
(PRWEB UK) 27 February 2013
It has been reported in the Belfast Telegraph that Beko was apparently warned of potentially deadly flaws in some of its gas cookers in November 2008 following 3 deaths from carbon monoxide poisoning. The company did not release an advertising campaign until 3 months later by which time a further 3 people had died. A similar situation is said to have occurred regarding its fridge freezers.
Providing plumbers in Ilford, We Fix Now also offers a team of fully registered engineers who specialise in installing, maintaining and checking household appliances including washing machines, fridge freezers and ovens. The team are dedicated to raising awareness over the dangers of faulty appliances, and a representative from the firm shares their thoughts on the news.
"This shows just how important it is to act quickly when faced with the prospect of faulty appliances- especially those that are largely plastic based and therefore more of a fire hazard. Those concerned they may have a Beko product associated with this issue would be best advised to contact the company immediately.
"Remember to always get your household appliances fitted by a trained specialist. It is also important to make sure you have these checked over at least once a year by someone with the correct qualifications. Remember, faulty appliances can put lives at danger."
We Fix Now is a London-based company providing emergency electricians and plumbing in London and counties. Renowned for their fast and effective service, the firm also specialise in unblocking drains, fixing central heating and boilers and sorting problems with gas. With a strong focus on customer service, We Fix Now prides itself on providing fully qualified and experienced engineers day and night, every day of the year.