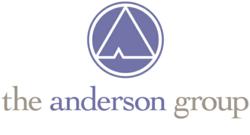 This acquisition reflects the company's belief in a holistic and integrated approach toward driving sustainable growth.
Sinking Spring, PA (PRWEB) February 27, 2013
Linda Anderson, Managing Partner of The Anderson Group, announced that her company has acquired NEWVISION Communications, a multifaceted digital and visual communications company from Allentown, PA.
The Anderson Group is a strategic brand marketing and communications firm focused on brand development and management. This acquisition reflects the company's belief in a holistic and integrated approach toward driving sustainable growth.
"We are excited by the new opportunities NEWVISION's depth of experience brings to our team and our clients," said Anderson. "In making this move, we not only enhance our own knowledge and capability in digital media, but also, and more importantly, can develop truly
innovative applications in brand strategy and communications."
The transaction is effective February 8, 2013.
"This alliance brings together two like-minded companies who will make it their business to bring clients a more comprehensive and valuable offering," added Chris Allen, President of NEWVISION Communications. "Increasingly, digital and social media channels are driving today's brand marketing programs. But with so many choices available, it's hard to know which are best to grow your business. The Anderson Group's strategic strengths align well with our technical know-how in order to impact our clients at a deeper and more sustainable level."
Moving forward, Allen will join The Anderson Group as the firm's Division Director. In that position, he will be responsible for business development, as well as maintaining his leadership role in visual strategy and digital services. Prior to founding NEWVISION Communications, Allen spent 16 years with PPL Corporation, where he managed a multi-million dollar audiovisual budget, while also directing trade shows and special events.
Additionally, Shane Boland, who has been Vice President of NEWVISION Communications, will serve as Director of Integrated Technologies with The Anderson Group. Boland's responsibilities will include development and application of relevant and emerging technologies, in addition to video and web programming services. As a video producer, he, too, worked with PPL Corporation, as well as a video editor and producer with Time Warner Cable.
About The Anderson Group
The new rules in business require companies to think differently in order to defy convention and deliver new ideas. As brand strategists, The Anderson Group helps business leaders apply new and actionable branding concepts to energize, strengthen, and profitably grow their organizations during these transformative times. The firm's full-spectrum of services include brand strategy, marketing, communications, strategic planning, research, training, creative services, corporate identity, digital services and public relations. The Anderson Group maintains certifications with the Women's Business Enterprise National Council (WBENC), the Woman Owned Small Business (WOSB) federal contract program and the Small Business Procurement Initiative (SBPI) in Pennsylvania. For more information, please visit http://www.theandersongrp.com.