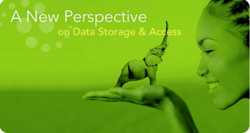 It gives clinicians access to these retired best-of-breed applications and mimics the look and feel of new enterprise EMR systems
Marietta, Georgia (PRWEB) February 26, 2013
Following extensive feedback from customers and prospects, Legacy Data Access (LDA) is pleased to introduce its integrated LegacyCompleteClinicalView and comprehensive LegacyRemitBank.
LegacyCompleteClinicalView provides clinicians with cross-application integration of legacy systems. LCCV combines data from retired best-of-breed applications into a single, composite view of that data. For instance, LCCV enables clinicians to draw patient histories from lab, pharmacy, orders and results, and other disparate clinical systems into single views within LDA. By providing longitudinal and complete views of patient histories, the product streamlines workflow and provides holistic views of medical records.
LegacyRemitBank is a threefold integration of pre-existing LDA functionality. LegacyRemitBank accepts and warehouses incoming 835 remittances before parsing and posting payments to multiple revenue cycle applications. LDA business-intelligence tools run analytics within LegacyRemitBank to identify trends and underpayments. The module archives all discrete data from all incoming payments, giving PFS departments maximum data mining capabilities. LegacyRemitBank increases automation and insight at an incredible return on investment.
"LegacyCompleteClinicalView enhances the view of retired clinical data. It gives clinicians access to these retired best-of-breed applications and mimics the look and feel of new enterprise EMR systems," explains John Hanggi, Director of Customer Service at Legacy Data Access. "As an optional component of LegacyRemitMgr, LegacyRemitBank takes a great step forward in integrating legacy business-application procedures with production processes by building a repository of incoming remittances. As a result, our PFS customers receive a complete view of all incoming revenue, so they can improve processes and identify money left on the table," continues Mr. Hanggi.
About Legacy Data Access, LLC.
Legacy Data Access is an IT services organization that provides the industry's most comprehensive set of software tools for working with data from retired systems. With a singular focus on healthcare industry, Legacy Data Access stores data from systems that are being retired and provides secure, Web-based access to the information. LDA stores legacy revenue management, clinical and ERP application data from any platform. The company's offerings are designed to handle the data retention needs of healthcare organization of all sizes, types, and complexities. For more information, visit http://www.legacydataaccess.com
Contact: Shelly Peters, President, Legacy Data Access, LLC.
Info(at)LegacyDataAccess(dot)com
###