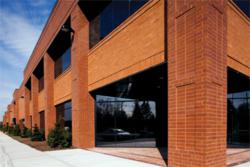 All factors considered including security, disaster recovery/business continuity, enhanced power for higher-density computing, and lower energy consumption costs for enterprise customers, moving IT operations to an off-site data center is compelling
Shelton, CT (PRWEB) February 26, 2013
Data Center Investment and Development in New Jersey will be discussed at the NY Data Center Summit and Expo held later this month at the New York City Bar Association. The data center market continues to grow at a healthy and rapid pace. "Opportunities for growth in the NJ Data Center market continue," said Michael Boccardi President & C.E.O., Cervalis, LLC, a company with Data Centers in New York, Connecticut and New Jersey.
In the wake of Superstorm Sandy the need for disaster recovery and business continuity has been heightened for companies in New Jersey that had service outages for days on end. Growing demand for colocation, cloud and managed services are also contributing to the need for more data centers. Storage is a big topic these days too, as the amount of data companies need to backup continues to grow exponentially. Even small to midsize companies see the need to be able to store large quantities of data.
"Capex (capital expenditure) for enterprise businesses to build or retrofit an existing data center is expensive often rising beyond $1,000 per square foot," notes Boccardi. "All factors considered including security, disaster recovery/business continuity, enhanced power for higher-density computing, and lower energy consumption costs for enterprise customers, moving IT operations to an off-site data center is compelling...and should a company need to relocate, their IT operations remain up and running without any interruption of service."
Companies want to be close to their data but not too close. While many companies prefer to be in close proximity to their data centers, others must follow specific regulations and policies that require them to be a certain distance away.
Cervalis operates a 148,000 square foot Data Center in Totowa, New Jersey which opened in 2011, and is currently building another new data center in Norwalk Connecticut.
About Cervalis:
Cervalis is a premier provider of IT infrastructure solutions including business continuity / rapid recovery, managed hosting, cloud computing, managed security, managed storage, networking & telecommunications and colocation. The company's skilled professionals, world-class facilities and outstanding customer support provide our clients with a secure IT environment that ensures business resilience. Through its state-of-the-art, fault-tolerant Operations and Recovery Centers, Cervalis offers world-class customer support with the technology needed to scale complex environments reliably and cost effectively. Cervalis facilities are SSAE16, Cybertrust and PCI certified. To learn more about the Cervalis advantage, please visit http://www.cervalis.com or call toll-free 1-866-602-2020.
For more information please contact:
Michelle Ziperstein
Marketing Communications Specialist
Cervalis, LLC
(203)-602-2041
mziperstein(at)cervalis(dot)com